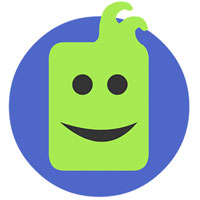 Best known for its computer chips, Intel has ventured into new territory. The company on Thursday unveiled Pocket Avatars, a mobile messaging app that uses animated icons to mimic users' facial expressions.
Now available for both Android and iOS, the free app can be used to create, send and receive personalized 3D video animated messages designed to convey emotions and mood. It uses a mobile device's standard camera and microphone to capture a user's facial expressions, head movements and voice, recreating them in cartoon-like characters.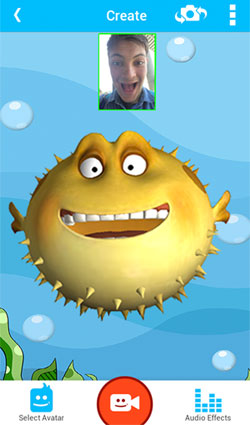 "A lot of this technology comes from our research at Intel Labs," Intel spokesperson Agnes Kwan told TechNewsWorld. "This is a way to show we have really cool scientists in-house who can develop technology that is user-friendly, useful and fun."
More than 40 avatars are available at launch through an in-app library — some free, but most priced at 99 US cents — with new ones scheduled to arrive regularly, Intel said.
The American Greetings Care Bear franchise, the Annoying Orange, Gumby and Pokey, The Jim Henson Company, the LEGO Group, Mr. Bill and the San Diego Chicken are among the brands and companies offering content through Pocket Avatars.
'A Good Marketing Tool'
"The app looks fun, and why not do something in the chat/message space if you are Intel?" asked Gordon Owens, digital marketing professional at GO Digital WSI.
"With messaging services getting huge valuations and pointless apps like Yo gathering tens of thousands of users, it seems like a good marketing tool," he told TechNewsWorld.
"I doubt Intel has any aspirations beyond using this as a fun way to market their brand," Owens added. "I don't expect them to sell the service to Facebook for a few billion — but you never know!"
Indeed, "this is quite out of character for them, but I suspect it's a technology experiment to see how the app performs and how people interact with the app," Greg Sterling, founder and principal analyst with Sterling Market Intelligence, told TechNewsWorld.
"If it does really well, perhaps it will open a new line of business for them," he suggested.
A Wink and a Smile
Proprietary facial gesture software underlies the Pocket Avatars app, Intel said.
Users begin by selecting an avatar and speaking into the camera on their mobile device. As they talk, raise or lower their eyebrows, blink, move their head or nod, the avatar reflects their expressions in real time, recording both the audio and facial data. After 15 seconds, the user can review the message before sending it.
The only data that gets stored is the facial-tracking information, Intel's Kwan said. "We are not storing any information that will lead back to the user."
The app currently is available in English only in the Unites States and Canada, but Intel plans to expand its availability to other countries and languages in the near future.
Pocket Avatars "offers our Annoying Orange fans a new kind of immersive experience that allows users to become part of our episodes in a bigger, fun way, using their own voices to make their own Annoying Orange videos that they can share across their social networks, " said Dane Boedigheimer, creator, producer and voice of Annoying Orange.
'A Flash in the Pan'
"I think it will be a short-lived hit," predicted marketing and social media expert Lon Safko.
The app is "kind of like the Jib-Jab 'insert your face here' eCards," Safko told TechNewsWorld. "They are fun at first but get old quickly."
Consumers aged nine to 24 are more likely to embrace such technologies than older folks, but the 25-plus group makes up the majority of social platform demographics, he pointed out.
In short, "I am surprised that Intel would get involved in something like this, as it is so far from their core business. This won't add to their core business of selling microprocessors," Safko said.
"Fun stuff seems to fad — takes off fast, then dies equally fast. Apps and tools that can be used for business take off slower but have much more staying power," he pointed out. "I see this as a flash in the pan — a good flash, but not long-lasting."