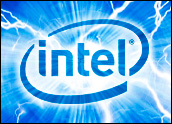 Intel rolled out its latest offering for gaming enthusiasts Tuesday at the Game Developers Conference in San Francisco. Formerly code-named "Skulltrail," the Intel Dual Socket Extreme Desktop (DSED) platform brings gamers wickedly good performance with eight processor cores and support for multiple graphics processors.
Originally unveiled at the 2007 Intel Developer Forum, the platform harnesses the high-level performance normally packed into workstations or servers, creating a next-generation platform for hardcore PC gamers.
"The groundbreaking Intel Desktop Board D5400XS enables the flexibility to pair a variety of quad graphics solutions with two of our fastest desktop processors," said Jeff McCrea, senior vice president and general manager of Intel's Digital Home Group.
Glimpse of PC's Future
To create the DSED Platform, Intel took a D5400XS motherboard, which can support two quad-core processors, and paired it with two Intel Core 2 Extreme QX9775 processors. The chipmaker added to that foundation support for multiple simultaneous graphic card solutions, such as the Nvidia SLI or the ATI Crossfire.
The combination of eight processing cores and multiple graphics card support equals seriously amped up performance that can handle heavyweight 3-D animation. That said, it will may a few years before gamers will see software that truly capitalizes on Skulltrail's performance.
The platform is also a preview of what consumers can expect to see in their PCs in a few years.
"Skulltrail is a lot of computing in a desktop package, and it represents the kind of capability that mainstream desktops will have in a couple of years from now," said Martin Reynolds, a Gartner Research analyst.
"As such, it can deliver top-line performance on current games. However, its eight cores are beyond the reach of most software today, so it won't show its full potential until the game developers have had it for a while," he added.
That's because each Intel Core 2 Extreme QX9775 processor has four cores running at a 3.2 GHz and offers 12 MB of L2 cache and a 1,600 MHz system front side bus. The D5400XS supports up to four PCIe (peripheral component interconnect express) x16 graphics cards as well as 7.1 channel analog audio and includes a digital optical audio output port.
Intel has also removed the processor's overspeed protection to give enthusiasts more capabilities and greater technical flexibility to customize the system.
Power Horse
Skulltrail offers a lot, but it's most notable feature is the dual-processor (DP) platform, said Alex Herrera, an analyst at Jon Peddie.
"Almost without exception, consumer/corporate desktops have been built around a single-processor, e.g. Pentium, now Core brand platform. Midrange and above servers and workstations, on the other hand, were based on Xeon in DP configurations. Skulltrail is the first — or at least the most high-profile first — platform to pitch a DP Xeon platform for consumer applications," he told TechNewsWorld.
However, such applications do not include so-called low-cost consumer applications, Herrara explained.
"This is meant strictly for the hardcore gamer who will buy the best he can, regardless of price," he added.
Along with the dual-processor platform, Herrera noted, comes wider and faster PCIe input/output — that is, more lanes plus higher speeds, meaning much more bandwidth for input and output, especially in terms of graphics. This allows high-performance dual-GPU (graphics processing unit) configurations — for now Nvidia's SLI — to maximize 3-D render performance.
The platform's workstation and server-like specs means it has applications beyond the gaming realm.
"Skulltrail is a fantastic personal workstation, and will find application in many design and simulation industries — 3-D movies, video and photo editing, engineering design and simulation," Reynolds told TechNewsWorld.
Edging Ahead of AMD
Skulltrail's powerful profile could see Intel lengthen its lead over arch rival AMD, which has a similar offering.
Spider, intended as a showcase gaming platform built around its quad-core Phenom process and most recent Radeon HD3800 series graphics cards, comes up short against Intel's offering in terms of raw muscle, Herrera said.
"[Spider is] similar in respect to intent and high-end dual GPU graphics, but the big difference is AMD builds it around their single-processor Phenom, rather than their DP configuration for workstations and servers, Operteron. That means, in terms of raw horsepower, Skulltrail wins," he stated.
Horsepower alone, however, isn't all that matters. Also at issue is how much of that power can be harnessed, and therein lies the potential drawback for Skulltrail, according to Herrera.
"Skulltrail offers eight physical cores … applications for servers and workstations, in general, will be more effectively threaded, since they have been run for years on DP platforms. Games and consumer apps have been run on single processor platforms, albeit with dual-cores recently and now quad-cores very recently. Plus, they tend to have to be written with lowest-common denominator platforms in mind, so that they work on everyone's machine," he explained.
"That would tend to indicate that they may be less equipped to take advantage of all those cores. So it could be that despite Skulltrail's raw horsepower advantage, the actual frame rate advantage running a popular game may be muted. We'll have to see more third-party benchmarking between the two to get an idea if this is truly the case," he concluded.