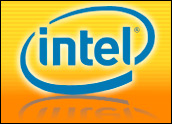 Chip giant Intel has entered the mobile phone memory market, making its first NOR flash memory semiconductor products available this week for low-cost, wireless devices in emerging markets.
Intel said the development of NOR flash, a non-volatile, read-only memory technology — was a direct response to demand for low-cost phones. Currently 80 percent of the world's population lacks access to mobile phone technology, largely because of cost, the company said.
"We view the low-cost handset market segment as an ongoing growth opportunity," said Intel Vice President and General Manager of the Flash Products Group Darin Billerbeck.
Moving to Mobile
Intel's push into handsets is a reflection of the company's changing target market, which is moving more and more from computers to mobile devices, DataComm Research President Ira Brodsky told TechNewsWorld.
"We're seeing handset sales on the order of US$1 billion a year," Brodsky said. "Obviously, Intel is looking at PC sales, which fell short of that. That's why they have an interest in getting into handsets one way or another."
Brodsky added that by offering its NOR flash memory products, Intel was raising the bar on what comes with a "low-cost" handset. It may not be the least expensive option available, but it is priced reasonably low and may still be capable of some advanced functionality such as music or video playback, he said.
Devices on the Way
Intel's NOR flash memory products, offered from 32 MB to 256 MB with optional RAM in a multi-chip package, will be incorporated into handsets from major manufacturers beginning this quarter, Intel said.
The company, which highlighted the cost-efficiency and lower density of its new NOR flash solutions, will offer a Low-Cost Handset Design Kit with guide, data sheets and migration guides as well.
When Intel enters any IT or communications segment, it is significant for that market, Ovum Vice President of Wireless Telecoms Roger Entner told TechNewsWorld.
Right now, there is no question that all of the players in the space are fixed on emerging markets, he said.
"The rest of the world is a replacement market," Entner explained. "Only in emerging markets do you have new customers in significant numbers."