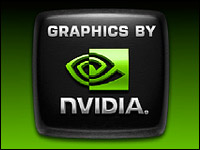 Muscling into territory previously controlled by rising competitor AMD, Intel has struck a broad cross-licensing agreement with graphics chip maker nVidia.
The result of the multi-year deal will be that nVidia can design its graphics chipsets to work with Intel processors. nVidia has seen its market share erode some in recent quarters, but analysts say it is still a major player and that its chips are sought by gamers and others who use graphic-intensive programs.
Analysts say the move was a boost to both companies since it will help nVidia get access to millions more desktop computers built on Intel processors and because Intel will be able to offer its customers a wider range of choices in the graphics area.
The cross-licensing deal covers a range of product lines but no timetable was set for those offerings to hit shelves. Shares of nVidia were up both Friday, when news of the deal first broke, and in early trading today, when the stock was up about 1 percent to US$19.14. Intel shares were lower by 1 percent today to $23.88, as the overall market found itself under pressure.
In addition, nVidia will license Intel's front-side bus technology that will enable nVidia's nForce platform to be compatible with Intel systems at the most basic level — meaning that even tighter integration will be possible in the future. That could include the wave of PC-like home entertainment devices that Intel plans to roll out going forward.
Turf Battle
"Today's agreements are significant for both companies," said Louis Burns, Intel vice president and general manager, Desktop Products Group. NVidia President and CEO Jen-Hsun Huang added that the deal would "enhance the end-user computing experience."
The once-dominant nVidia has seen its market share slip as competitors grab larger pieces of the 3-D gaming market. NVidia has been a longtime partner of AMD and has built many of its most popular platforms to work best with its chips.
ATI recently moved ahead of nVidia in the market for graphics chips, a sector in which Intel's products lead. The deal is not exclusive, however, as Intel already had partnerships in place with ATI and Via.
Gartner analyst Joseph Byrne said ATI leapfrogged nVidia in the narrow category of discrete graphics chips in the second quarter, which might have served as a competitive wake-up call for nVidia.
"They have traditionally taken the stand that they could go make a niche for themselves without Intel," Byrne said. "Seeing ATI on the rise may have convinced them it was time to rethink that approach."
Still the King
Even though AMD has made inroads against Intel, especially in the graphics-intensive gaming machine area and in the emerging 64-bit market, Mercury Research President Dean McCarron said Intel still has the power of the market behind it.
In other words, it offers potential vendors and partners a much larger overall market. So, even those partners that expect to only receive a sliver of the overall pie can reap massive benefits in the long term.
McCarron said that for Intel, such deals cost little and help it protect its market share in key areas and might have substantial long-range benefits as more entertainment-focused products are developed. "Gaming and visual experience in general are drivers of the home entertainment push," he said.