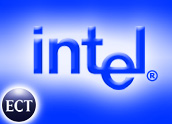 Just as it helped spawn a movement toward its wireless technology with Centrino, Intel is looking to put the PC in the pole position for home entertainment with its Viiv platform that is now supported by more than 40 software, content and service companies, including TiVo.
Intel said its Viiv technology — developer and device integration tools for the PC to be available early next year — would give entertainment software, device and service providers a platform to deliver Internet-based content that is tested and verified to work with Viiv technology-based PCs.
Industry analysts viewed the initiative as another Intel effort to ensure its technology is a primary component of next-generation PCs and media consumption, similar to its "Intel Inside" and Centrino wireless efforts.
"Why mess with success?" Yankee Group senior analyst Mike Goodman told TechNewsWorld. "It's worked twice now. Why not try it again."
Seamless Integration
Intel said Viiv software and technology would allow content services, applications and devices to work seamlessly with Viiv hardware and would enable content sharing across a home network.
"The immediacy, global reach and on-demand nature of the Internet, together with the tens of millions of broadband-ready PCs that already exist today worldwide, support a new trend in how people get their entertainment," said a statement from Intel vice president and general manager of Content Services and Digital Home groups Kevin Corbett.
Companies that had signed onto Viiv included movie and video players, music application and service providers, games companies, and photo companies including Adobe.
TV to PC
Among the most significant companies listed among big names that included Movielink, Napster and Ubisoft was TiVo, which said development of a TiVo application for Viiv would "pave the way for a dramatic change in the way entertainment is consumed at home or on the go."
"When it comes to digital entertainment in the living room and beyond, consumers deserve the ease of use they've come to expect from TiVo," said a statement from TiVo CEO Tom Rogers. "We're thrilled to be working on this important initiative with Intel."
Intel indicated that entertainment services, software and devices would work with Intel Viiv technology verified devices in the second half of 2006.
Customers Key
Gartner research Vice President Martin Reynolds called Intel's Viiv initiative an effort to integrate the PC into entertainment consumption, noting that one of the most popular entertainment companies was absent among the Viiv supporters: Apple.
"The big challenge is getting products consumers want to buy," Reynolds told TechNewsWorld.
He added another hurdle for Viiv is making sure content is available, yet controlled.
"They've got to find the right balance of control for consumers," he said, adding Intel was not committing to the PC in the family room, but rather ensuring that everything, including the family room, connects to the PC.
Plug and Play
While he referred to Intel's past successes with its "Wintel" Windows PC domination and Centrino wireless technology, Yankee Group's Goodman said it is the underlying industry-wide integration and support that truly matters for such efforts.
"They're trying to show the consumer if you go buy these two products, it's going to be a plug and play experience," he said. "It comes down to execution, because if you go down that path, it pretty well better work."
Goodman added that in many ways, Viiv was about taking technology out of view for consumers.
"The goal — and we'll have to wait and see because there's a big difference between goal and execution — is to take technology out of the equation," he said.