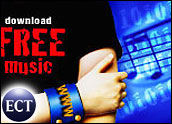 Responding to recent judicial and legislative efforts to sue and prosecute users of peer-to-peer (P2P) file-sharing networks, opponents of the Recording Industry Association of America (RIAA) are calling for protests.
The RIAA recently moved forward on its threat to sue individual users of popular P2P networks by issuing subpoenas to Internet service providers (ISPs), aiming to identify users who are sharing copyrighted music through applications such as Kazaa and Grokster.
RIAA opponent groups, such as Boycott-RIAA.com, have responded by calling for action against the recording industry group. Suggested actions include contacting legislators, distributing flyers and even holding public rallies. The anti-RIAA rallies are targeted for August 1st and 2nd, according to Boycott-RIAA.com.
Making of a Movement
Boycott-RIAA.com site founder Bill Evans told TechNewsWorld that the site has evolved from a mere Internet address to an actual movement in its three years of existence.
Evans said the privately funded site has seen a steady flow of visitors and that the call to action is being answered by anti-RIAA activists across the country, with activities ranging from leaflet distribution to "CD burning parties" in Florida and Massachusetts.
"We're making a huge impact out there, I think," he said.
Users Unite
Evans noted that the call to action against the RIAA has attracted many people, including those who have never used P2P networks but are still fed up with the RIAA's tactics.
While some anti-RIAA activists are P2P users with thousands of music files stored on their computers, the debate has grown beyond sharing files to include privacy and other social issues, according to Evans.
"The recording industry would rather pick up the battle ax than figure out a way to make money from [file sharing]," he said. "Calling users thieves is like the pot calling the kettle black."
ISPs Forced To Tattle
After a week that included proposed legislation to make uploading a file to a P2P network a felony, the RIAA issued subpoenas to ISPs, forcing them to disclose the identities of users who illegally share copyrighted music over file-sharing networks.
Under a law known as the Digital Millenium Copyright Act, the ISPs are required to divulge the names of P2P users.
Electronic Frontier Foundation senior staff attorney Fred von Lohmann told TechNewsWorld that almost 1,000 subpoenas already have been issued, and more are hitting ISPs daily. In addition, von Lohmann said, there are likely ISPs that are cooperating with the RIAA and supplying user names without being forced to do so by a subpoena.
P2P Penalties
When it announced last month that it would begin gathering evidence and preparing lawsuits against individual computer users who are illegally sharing copyrighted music over P2P networks, the RIAA indicated its subpoena strategy could result in costly lawsuits and criminal prosecution for users.
"The law is clear, and the message to those who are distributing substantial quantities of music online should be equally clear — this activity is illegal, you are not anonymous when you do it, and engaging in it can have real consequences," RIAA president Cary Sherman said in a statement at the time.
Solution Over Subpoenas
The EFF's von Lohmann said his legal organization sees the price of privacy as too high if subpoenas and lawsuits are the solution to the file-sharing fight. Instead, the EFF is lobbying legislators to revamp and update copyright law to keep up with technology such as file-sharing networks.
The EFF believes compulsory licensing, in which money from P2P users is pooled and distributed to copyright owners based on usage, is a more appropriate way to deal with online file sharing, which is unlikely to subside, von Lohmann said.
"If we come back in a year and file sharing is as big as it is today, [the RIAA] will have waged a war and damaged privacy and we'll be the same place we are now," he noted.