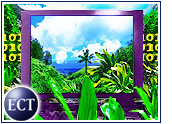 Although there is agreement that IT spending will increase in 2004, views vary on whether it will be marked by a return to more traditional buying patterns or significant structural changes forced by commodity pricing.
According to a survey of more than 600 IT decision makers, IT spending confidence has improved substantially from a year ago and even measurably since last spring, according to Gartner and SoundView. The result will be a return to more traditional spending priorities, with software taking precedence over hardware, the firms said.
However, industry researcher IDC reports that along with increased IT spending, 2004 will be the year when standards-based products will force vendors to find innovative ways to differentiate their commoditized products.
"This will present serious challenges for many of the major players and sets the stage for some major market shifts by 2007," said IDC senior vice president of research Frank Gens.
Gens suggested that Hewlett-Packard's intentions to organize its server hardware under its services division reflects the need for companies to add business solutions on top of technology to remain competitive.
Proprietary Pain
"It's out of just being in the box business and getting into the services business," Gens told TechNewsWorld.
Gens said the "massive, structural change" of commodity computing has been under way for several years but will be fully felt for the first time next year.
"To succeed in this commodity market, vendors will have to learn how to differentiate their products without the protection of proprietary fences," he said.
In fact, the wide availability of commodity hardware and software and efficient business models such as Dell's will make proprietariness a liability, according to Gens, who said companies that do not embrace off-the-shelf building blocks are likely to fail.
Money for ROI
While there is still some uncertainty as to whether increased business confidence will translate to increased IT spending, Gartner vice president of marketing Alexa McCloughan told TechNewsWorld that the company's October survey of 600 customers indicates controlled spending will replace no spending.
"Things that generate return on investment you can justify spending money on," McCloughan said. "The last two years, ROI didn't matter because there was no money regardless."
Gartner vice president of market research Brian Smith said that according to past preferences, business confidence will translate to IT spending confidence and might provide "some pleasant upside surprises."
Business Face
IDC's Gens said the return to solid, positive growth in IT spending will challenge hardware and software providers to look beyond the issues of IT departments to business problems and processes.
He said basic economics and the volume of products such as low-end servers — which now account for half of market revenue and more than half of unit sales — have driven the trend toward commodity computing. As for software, Gens said much of the industry is starting to pool its research and development efforts around Linux.
"It's making it hard to stay with a proprietary approach," he noted. "For those that do, it becomes them against essentially an industry-wide R&D effort."
Building Blocks or Bust
Gens said technologies that have hit the thresholds of volume and low cost have made it difficult for any single vendor to try and capitalize on them. However, companies must stick to the accepted basic ingredients of the IT industry — Linux, Windows and x86 — to survive, he added.
"Companies are reorienting themselves around common building blocks," Gens said. "If they don't view these things as the center of their future, it's likely they'll be in the history books of IT in five years."