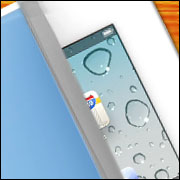 Amazon unveiled a new HTML5 Kindle Web app on Wednesday. Kindle Cloud Reader, which is already up and running, provides access to books offline and online via a Web browser with no download or installation needed.
Currently the service works with Google Chrome and Safari, both on PCs and the iPad. As with all Kindle apps, the cloud reader synchronizes with the user's Amazon Kindle Library.
Without leaving the app, customers can start shopping in the Kindle store, giving Amazon a way to circumvent Apple's policy on in-app purchases, which requires that companies fork over 30 percent of their revenues to Apple.
Great Out of the Gate
Amazon is attempting to bring the simplicity and functionality of the Kindle app into a browser-based setting. Amazon is also guiding users on how to use the app on iPads.
"The Kindle Cloud Reader is a good first effort at a Web-based version of the app. It has a lot of the functionality of the main Kindle app," said Azita Arvani, principal of the Arvani Group.
"Amazon has done a pretty good job of informing the users what they need to do to make it work right," she told TechNewsWorld. "The user has to grant permission on the iPad to set aside 50 MB of space. The user is also informed on how to make the app icon become part of the home screen."
The Kindle app is still more user friendly and seems faster, Arvani noted. "The Kindle Cloud Reader presents the book as a linear sequence of text, [whereas] the Kindle app looks more fine-tuned for the iPad device."
The Kindle Cloud Reader gives Amazon another way to grant access to its wealth of Kindle texts.
"From a business perspective, Kindle Cloud reader is better for Amazon for two key reasons," said Arvani.
"For one, Amazon or any company developing an app could do a Web-based app (HTML5-based) and expect it to run fairly consistently across multiple devices. Of course, the actual consistency will depend on the support of HTML5 on the particular browsers on the device. Developing one Web-based app and being able to run it on multiple devices will drastically cut down on the development costs for Amazon," she explained.
"The second reason is that by not using the app store for distribution, Amazon can avoid paying app store taxes to Apple or Google or any other app store vendor for sales of any Kindle books," said Arvani. "So, they can pocket the 30 percent fees or share the savings with the users."
These two reasons will give app developers cause to look hard at HTML5 and the Web as a way to develop and distribute their apps, she suggested, but "that, of course, has to be balanced with the user friendliness and functionality of the Web apps versus the native apps."
Textbooks Go Through Facebook
Digital textbook company Kno also announced new Web reader capabilities on Wednesday. It will offer 100,000 digital textbooks over Facebook and through Know for Web, which works on computers and tablets using any major Web browser. The company already offers a Textbooks for iPad app.
Students can now purchase textbooks via the Kno website and access them using the Kno Facebook app or Kno for Web. The Facebook app allows them to share text with friends and study online together.
Students will also now be able to access Kno textbooks online via a Web browser, so students with laptops or Android tablets can also access their books. The Kno apps include a journal that allows the user to transfer notes, highlights, images and text into a portable digital notebook for studying on the fly.
Kno has also implemented a quiz game to help students better grasp material. To get the ball rolling on its e-textbook offerings, the company is giving away US$1 million worth of textbooks in a Facebook game called the "Wheel of Knowledge."
Virtual Study Groups
The Kno application's debut on Facebook is fitting, since Facebook started out as a college-based social media site.
Kno is "giving students instant access to textbooks where they are already spending a large portion of their time," spokesperson Jennifer Stephens told TechNewsWorld. "With this new option, students can study alone or with their Facebook friends. They can even post questions from their textbook to their news feed."
Besides via Facebook, students can access their Kno textbooks from a browser on PCs or tablets, or through the Textbooks for iPad app.
In the university world, there is a strong movement toward online-only and hybrid classes. Online textbooks make sense for the virtual classroom.
"We believe that today's news is just the first step in bringing the power of digital technology to textbooks," said Stephens. "Kno plans on adding more features and functionality to enhance the student experience."