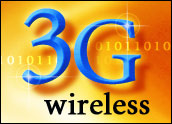 Turns out there is a catch with the Kindle Touch 3G Amazon announced on Wednesday. The Touch 3G offers the addition of 3G wireless connectivity and sells for $149 — $50 more than the Kindle Touch, which allows Web access over WiFi networks only.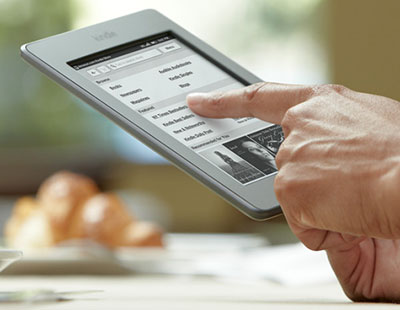 Kindle Touch 3G
However, when you're using the 3G connectivity you can only access Amazon's Kindle Store and Wikipedia. That means users are forking over an additional $50 to access just two sites. For any other website, they would need to have a WiFi connection.
Some see this as a step down, since the earlier Kindle Keyboard 3G model lets users go anywhere on the Web. But who would want to use a Kindle e-reader for Web browsing? It's slow and clunky — and black and white.
Both the Kindle Touch and the Kindle Touch 3G will be available on November 21.
Amazon did not respond to the TechNewsWorld's request for comments by press time.
Browsing in Black and While
"The advantage of Touch 3G is you get access to the Kindle Store from anywhere," Chris Hazelton, research director for mobile and wireless at the 451 Group, told TechNewsWorld. "You don't have a subscription plan, since you have 3G for life with the product."
However, "you can only go to Amazon or Wikipedia," he continued. "The users who would be interested are people who travel a fair amount and find WiFi somewhat difficult to find."
This is a step down from the Kindle Keyboard 3G, Hazelton acknowledged, which has unlimited 3G access. Yet the poor browsing experience discourages use.
"Kindle browsing is a black and white screen with a range of gray. Any high-resolution content just doesn't render," said Hazelton. "I've tried to check Gmail, and it takes two minutes to scroll down. The touch screen gives you some capabilities to click quickly on a link, but it's still geared to a simplified Web experience."
It is most likely the improvements in the Kindle Touch 3G's Web-surfing experience that led Amazon to restrict its use, said Hazelton.
"They probably limited it because it would be too user-friendly," he suggested. "Amazon would want to limit browsing, since data is expensive."
Fighting the Data Hogs
The catch with the Kindle 3G seems to be that the improved browsing experience of the touchscreen has put Amazon against the wall of data costs. It's one thing to absorb those costs when the user is downloading a book from the Kindle Store — quite another when the use is unrelated to Amazon commerce.
"As has been evidenced by survey data, browsing remains one of the biggest bandwidth users on mobile devices," Josh Martin, senior analyst at Strategy Analytics, told TechNewsWorld. "That means 3G capabilities require either a data plan or restrictions — even if users have paid for the 3G hardware."
Amazon wouldn't be able to sell a Touch 3G with unlimited data for consumers — the economics simply wouldn't work, Martin noted.
"Allowing consumers the limited on-demand features is worth trying even if users have to pay a bit more for it up front," said Martin. "With the Kindle store being so important to the Kindle experience, having unfettered access to it could appeal to some users."
Even if Amazon offered unlimited Web access with its 3G Kindle, the use might be self-limited, though. While the touchscreen Kindle is faster than the keyboard version, the Internet still renders in black and white.
"I'm not sure how good the browsing experience would be — even it they did offer wider access," said Martin.