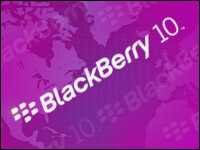 Unable to justify the operating costs, BlackBerry will not launch its newest handsets, the Z10 and Q10, in Japan — at least not anytime soon.
The requirement to modify its operating system to accommodate the language influenced BlackBerry's plan to bow out of Japan, Reuters reported.
Another possible factor is that BlackBerry's market share in Japan has dropped from 5 percent to 0.3 percent. Launching the phones would have been a challenge regardless of operating system modifications.
Bing-ing the Blues
The search engine run by Russian Internet company Yandex overtook Microsoft's Bing search enginein international monthly search queries, according to SearchEngineWatch.com.
Last November and December, Microsoft sites processed 4.477 billion queries compared to 4.844 billion for Yandex. SearchEngineWatch cited comScore for its report.
Google garnered nearly 115 billion queries, a commanding first with 65 percent of the world market. China's Baidu was a distant second with 14.5 billion (8.2 percent) and Yahoo came in third with 8.63 billion (4.9 percent).
Making the Yandex/Bing storyline that much bleaker for Microsoft: ComScore included Microsoft's MSN and Windows Live as part of its overall search reach. As SearchEngineWatch put it: "Now that is embarrassing!"
Warner Bros. Asks Google to Remove Mega Links
Warner Bros. senta Digital Millennium Copyright Act notice to Google requesting that the search engine remove more than a dozen links to Kim Dotcom's new file-sharing site Mega, according to Torrent Freak.
On the surface, that's not too strange: Mega — recently launched as a successor to Megaupload, which the FBI seized last year on piracy charges — was bound to rile American rights holders. American authorities, after all, claim that Megaupload robbed U.S. rights holders of some US$500 million.
The request is noteworthy, however, because as Torrent Freak explains, Google can't index Mega content. Dotcom