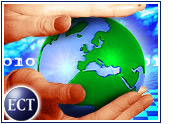 The upcoming presidential election, a job-challenged economic recovery and an unstoppable trend toward outsourcing have forced a debate on the offshore hiring of IT services workers. Tech industry leaders are arguing that foreign employment is necessary to compete in the world market.
Presidential hopeful Sen. John Kerry (D-Massachusetts) has proposed legislation aimed at limiting offshore hiring in call centers — requiring those answering customer calls to identify their location — and Congress has taken testimony on the issue, with several legislators indicating a desire to place restrictions on the practice.
Defending the practice of hiring workers globally so that companies can compete globally, the Computer Systems Policy Project this week released a report arguing that efforts to curb the trend likely would hurt U.S. competitiveness and possibly trigger a trade war.
While neither additional legislation nor industry self-regulation has yet to emerge, analysts, economists and others agree offshore hiring for IT services and support jobs is going to increase over time. "I think it's an inevitable trend and nothing really can be done to stop it," IDC program manager Ned May told TechNewsWorld.
Going Global
An affiliation of CEOs from tech giants Dell, HP, IBM, Intel, EMC, Unysis, Motorola and NCR, the Computer Systems Policy Project argued in its report that although the world market holds great promise for U.S. workers, the workforce required to compete globally must include workers from outside the United States.
"Because U.S. companies are operating globally, they must hire qualified workers around the world to meet customer demands and expand their capabilities — a business model that makes sense, given that increasing corporate revenues come from abroad," the report said.
May said offshore outsourcing of IT services, which IDC estimates could rise to as much as 23 percent of hiring by 2007 from 5 percent in 2003, makes sense economically and globally, but "it's just very painful for those caught in the back end of it."
Increasing Impact
Yankee Group program manager Andy Efstathiou, who said offshore outsourcing likely will be a significant issue during and after the presidential election, told TechNewsWorld that the effects of offshoring are limited at this time.
However, Efstathiou said that impact is bound to grow as more U.S. companies farm out more categories of IT services jobs.
"The impact is relatively small," he said. "The bigger issue is the trend, which is a trend that is unlikely to reverse."
Efstathiou predicted private industry and the government will come together to create a policy that includes restrictions on offshoring and synchronization of U.S. and global legal structures, intellectual property and fair labor practices. The analyst credited India's success in doing so for the nation's lead in supplying skilled IT workers, many of whom have replaced U.S. employees.
"It's been addressed in India, and it really needs to be addressed more effectively in the U.S.," Efstathiou said. "It is sorely needed in the United States by the United States."
Skills or Bills?
The Computer Systems Policy Project and Efstathiou agreed that U.S. workers need increased resources and efforts devoted to education and training.
"In order for U.S. workers to feel more comfortable and to find jobs, there needs to be training for new skill sets," Efstathiou said. "And government and industry, which have been ignoring it, need to invest resources and develop policy so there's a change to the new skill sets in the new economy."
IDC's May, however, said the skills issues of the past have been addressed and the matter of outsourcing now centers on the cost to employ workers in the United States versus those abroad.
"We have the skills today, they're just too expensive in the world market," May said. "What is really ugly about this is it's the [IT] services industry. We've been okay with the loss of manufacturing jobs, but now it's services, where many more of us are employed, and it hits home a little more."