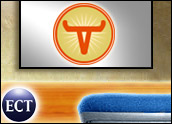 After suffering a string of multi-million dollar court settlements with rivals large and small — including Sun Microsystems last year and more recently Gateway — Microsoft may now face setbacks for its next-generation Windows operating system known as Longhorn. A court injunction was issued against the software giant this week barring the company from using an important network performance technology it had planned to integrate into the Longhorn OS.
San Jose, Calif.-based Alacritech announced today that a U.S. District Court has granted its motion for a preliminary injunction that prevents Microsoft from making, using, offering for sale, selling, importing or inducing others to use its Chimney TCP offload architecture.
Alacritech, which sued Microsoft last August, argues that the networking technology that improves data transfer efficiency infringes on Alacritech's proprietary SLIC Technology architecture, which is patented in the U.S.
Microsoft defended the Chimney technology as its own intellectual property, and indicated it will also defend itself in court.
Chance to License
While announcing it had won the preliminary injunction, Alacritech said it had attempted to license the technology to Microsoft after the alleged patent infringement came to light. Microsoft, which is using the Chimney TCP offload architecture in its forthcoming Longhorn and Scalable Networking Pack for Windows Server 2003 products, was sued to prevent continuing infringement and and so as not to induce others to infringe on the patented technology, according to Alacritech.
Furthermore, an attorney representing Alacritech said the injunction granted this week involved only one of Alacritech's patent claims against Microsoft, which number in the dozens.
"This also provides an indication of the strength of the other hundreds of patent claims owned by Alacritech in this area," said a statement from Mark Lauer, a partner with Silicon Edge Law Group.
Impact Uncertain
Microsoft spokesperson Jim Desler told TechNewsWorld the technology that supposedly infringes on Alacritech's patents was actually developed by Microsoft.
"The Chimney technology in question — we created," he said. "It was developed independently by Microsoft's own engineers."
Desler — who stressed the technology was not yet shipped in products and there was no immediate impact on customers — would not comment on whether Longhorn development would be impacted by the court ruling. Instead, he simply added that there will be a trial date set for the matter going forward.
Sidestep, Settle or Suit
Yankee Group senior analyst Laura DiDio said while Microsoft has frequently been settling such legal disputes — paying hundreds of millions in the process — the company is likely to assess all possible courses of action in the Alacritech case.
"What Microsoft is going to do, at the end of the day, is go back and really weigh their options to see if they have a strong case that's provable in the short or mid-term and will it not impact Longhorn or future service packs of Server 2003," DiDio told TechNewsWorld.
The analyst added that even if Microsoft turns out to be free of infringement, Alacritech can drag the case out and could also impede Longhorn development and sales with a permanent injunction.
DiDio indicated Microsoft has basically three choices: re-engineer the Chimney technology to make the issue moot, settle after determining it will take too long and cost to much to keep fighting in court, or continue to defend itself in court.
"I think Microsoft is weighing its options," she said.