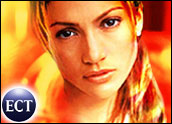 In an effort to expand its horizons both geographically and in terms of digital content, business-to-business digital media solutions provider Loudeye has purchased European digital music leader On Demand Distribution (OD2) for US$20.7 million.
Seattle-based Loudeye said the acquisition would double its pro forma revenues and create "the largest business-to-business focused digital media company in the world."
"This significantly strengthens our solutions for our customers globally and immediately expands our customer relationships and partner opportunities," said Loudeye president and chief executive officer Jeff Cavins in a statement.
Gartner research director Mike McGuire told TechNewsWorld the move, which comes as digital music giants Napster and iTunes begin their own European expansion efforts, reflects the desire of digital media companies to take their solutions and services to worldwide markets.
"I would argue it is less [a response to Napster and iTunes' expansion] but more the notion that Europe is the next region to follow the U.S. for a lot of these service providers," McGuire said.
Broadening Reach
While OD2 has been the leading digital music provider in Europe, the company faces larger competitors in the form of Napster and Apple's iTunes, which are both expanding beyond their North American markets.
OD2 cofounder and chief executive officer Charles Grimsdale, who will head the new company's international unit, said the two companies shared the same goals and vision for digital music and other content.
"Our proven success managing the specific challenges of pan-European digital media deployments will be a strong asset for Loudeye and significantly raises the barriers to entry for other service providers looking to enter the European market," said a statement from Grimsdale.
Starting From Scratch
Yankee Group senior analyst Mike Goodman told TechNewsWorld that despite having established relationships and license deals with record labels in the U.S., companies such as Loudeye are starting from scratch in the European market, which is much less mature.
Goodman said that even with the expense and difficulty of securing licensing deals and building new customer bases, digital media providers are realizing they must compete on a global scale.
"Ultimately, if you're going to have a music service, you're not going to be a U.S. or North American-only music service," Goodman said.
Acquisition Access
Gartner's McGuire said it would probably have taken Loudeye too long to build up regional support and knowledge to enter the European market, adding that the OD2 acquisition makes sense if the two companies can be melded together at logical connection points.
"This is a critical time; it's early," McGuire said of the globalization of digital media distribution. "Growing to create any kind of global distribution service is very difficult to do by yourself."
McGuire added that back-end providers such as Loudeye are among the most anxious to expand to global markets, but companies also realize the difficulty of the endeavor.
"These are very different markets with different needs, different types of music and other differences," McGuire said. "A company like OD2 has an established base and they've been providing local content, so they have local expertise."
Digital Protection With Distribution
Touting its combined company, which will serve 200 corporate customers in 15 countries, Loudeye said the industry emphasis is shifting from delivery and protection to electronic merchandizing and the monetization of digital content.
McGuire said the company is looking to offer a legitimate, compelling alternative to free peer-to-peer (P2P) file-trading applications and networks. The analyst added that digital rights management (DRM) features, which protect music and other media from copyright infringement, are becoming an inherent part of distribution schemes.
"Now and going forward, it's going to be hard to separate DRM from distribution," he said.