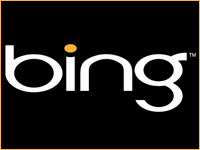 Microsoft cited an "error in our system" for quirky results given to users making searches in Chinese on the company's Bing search engine.
Chinese-language searches outside of mainland China were yielding results that mirrored those inside mainland China, where Bing filters in accordance with the whims of Beijing. This resulted in wildly different results in the U.S. for those searching items in English compared to those searching in Chinese.
The differences manifested on topics that are notoriously touchy for China's Web censors, including "Dalai Lama" and "Bo Xilai," the former Communist Party big shot who last year was sentenced to life in prison for corruption.
Microsoft clarified that the quirky results weren't part of some devious plot to bring the Great Firewall of China to all Chinese users: "Bing does not apply China's legal requirements to searches conducted outside of China," said Stefan Weitz, a senior director for Bing. Instead, Weitz said, it was merely an error.
[Source: The Guardian]
State-Backed Chinese Tech Co Shuttered
State-backed Red Flag Linux, which makes China's domestic desktop operating system, has terminated all worker contracts and liquidated all assets.
In other words, show's over.
Allegations of corruption and mismanagement are rampant, as Red Flag reportedly has had problems paying employees for the better part of a year.
Red Flag Linux theoretically was supposed to compete with, and perhaps supplant, Windows in China. It launched in 2000 but was a commercial flop, ultimately relegated to a handful of government bureaus.
[Source: Tech Web (Chinese) via Tech In Asia]
Apple to Cleanse African Supply Chain
Apple is seeking to reduce the amount of "conflict minerals" that come from African mines and end up in iPhones and iPads.
Apple, which recently received plaudits for its efforts to improve working conditions at Chinese suppliers' factories, is pressuring smelters to source materials as ethically as possible.
Last month, Apple for the first time verified that none of the tantalum used in its products — tantalum is a rare, corrosion-resistant chemical element — had come from conflict regions. Indeed, the company is urging "conflict-free" audits for a slew of materials, including tin, tungsten and gold.
"The smelters are a choke point where all this flows through," Apple's Senior Vice President of Operations Jeff Williams told the Financial Times. "If we can get as many smelters verified [as possible] through this pressure, then we have a real chance of influencing the various activities on the ground."
[Source: Financial Times]
EU Wants the Internet to be Less American
The European Commission on Wednesday professed its desire to reduce U.S. influence over how the Internet is organized.
The commission waxed about greater transparency and less American control over the institutions that control what Reuters described as the "mechanics" of the Internet. An example of this would be the California-based Internet Corporation for Assigned Names and Numbers, or ICANN, which handles the registration of Web addresses around the globe.
Member of the European Parliament also used Wednesday's Internet powwow to discuss privacy concerns stemming from the Edward Snowden leaks. Lawmakers threatened to withhold approval for a free trade pact between the U.S. and EU unless privacy concerns are eased.
[Source: Reuters]
Italy Riled Over Cyberbullying
Members of Parliament in Italy are calling for action to curb cyberbullying following the suicide death of a 14-year-old girl who was subjected to ridicule online.
The girl recently took to the social network ask.fm to discuss her breakup with her boyfriend. Anonymous posters then wrote things that anonymous posters write all too often, including, "Kill yourself" and "Nobody wants you."
Shortly thereafter, on Sunday, she ended her life by jumping from a high-rise building.
Some in Italy, including the local mayor, Marcello Mezzasalma, have called for ask.fm to be shut down, and MPs have spoken generally about the need to protect young people from such online interactions.
[Source: BBC]