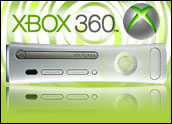 Both Microsoft and Sony made news at the Tokyo Game Show Wednesday. Microsoft announced its New Xbox Experience offering, which includes game, TV and movie downloads, as well as a new virtual world for Xbox 360 owners.
Sony, meanwhile, announced that Home, its much-delayed virtual world for the PlayStation 3 (PS3), will be available before the end of the year.
Home is currently still in private beta, but according to Abigail Murphy, PR manager of Sony Computer Entertainment America (SCEA), open beta service is expected to launch within this calendar year.
Microsoft's New Xbox Experience will make its bow on Nov. 19.
Virtual Expansion
With the New Xbox Experience, according to Microsoft, Xbox 360 owners will have access to a world in which games, movies and TV shows coexist with a user's personal pictures and music library and connect with friends around the world.
The centerpiece of the Xbox Experience is Xbox Live Party. Here, users will be able to create a virtual party with up to seven friends. They can voice chat while playing games and share photos in real time.
Before they get the party started, however, Xbox 360 gamers will be able to create a customizable, animated avatar that will be their "game-face" throughout the New Xbox Live universe.
The new offering will also include on-demand TV and movie downloads from the more than 12,000 titles available through an exclusive deal with Netflix and Microsoft's own library of high-definition content from studios including Disney, MGM, NBC Universial and Warner Bros.
In addition, the service will include access to the Community Games channel, where thousands of games created by small, independent developers and community members will be available.
It's an interesting way for Microsoft to expand its community and create greater system loyalty, said Rob Enderle, principal analyst at the Enderle Group.
Gamers may see this as an added value, he said. "PCs have typically been better at this kind of thing, though, so it will be interesting to see how this plays out," he told TechNewsWorld.
If the virtual world is "done right," he added, it could showcase the advantage of graphics performance that the Wii does not have and possibly shift back some of the momentum to the more powerful system.
When Virtual Worlds Collide
Sony's Home will have many of the same features that Microsoft has built into its new offering.
It will allow PS3 gamers to create a customized avatar and decorate a personal apartment, according to Murphy. They will be able to meet, chat, plan and launch into games with other players and use mini-games, shop, watch videos, attend special events.
"PlayStation Home is currently in expanded closed beta and will evolve over time, adding new spaces, features and functions to create a living, growing platform for the PlayStation community," she explained.
If Sony is able to release Home in the near future, it could add another front to the competition between Microsoft and Sony, but that remains to be seen, said Enderle.
"Microsoft has been at this far longer with their first virtual world offering coming around a decade ago. Typically, you would think this would be something that Microsoft — given they are more of a Web/platform company — would be better at than Sony, which is more of a hardware company," he pointed out.
However, Sony should not look to Home as a way to bring in consumers to the PS3 fold.
"The primary problem with the PS3 is cost and lack of enough compelling game content. If these problems were addressed better, Home could make a difference, but I doubt if anyone is going to buy an Xbox or a PS3 because of a virtual reality utility alone," Enderle noted.
There is a message for both Microsoft and Sony in the current generation of consoles, Enderle stated.
"The lesson of the Wii is, focusing on the basics can result in strong growth profit and revenue. Once the basics are where they need to be, including the cost of the device, then other things can spur growth. Virtual reality isn't a sure thing for this market. It typically is better on a small screen and with a PC, and I would think a better path for both Sony and Microsoft would be to address their competitive disadvantages with Nintendo first and add a questionably successful new feature once those basics are in a better position. Generally, success is about focus, not about shotgunning out a bunch of stuff and hoping for a hit," he concluded.