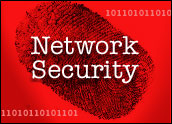 Microsoft and Cisco Systems today announced they will share security and network health technologies in an effort to better stop, isolate and eliminate viruses and other malicious codes on Windows-based networks.
The agreement calls for Cisco and Microsoft to share key information about their respective approaches to controlling network access and quarantining potentially infected machines before that infection can spread to the entire network.
Cisco will share some of the foundation for its Network Admissions Control (NAC) technology, which it launched last summer, while Microsoft will lift the hood on its Network Access Protection (NAP) approach, which is said to be in the late stages of development.
The goal is a "single, coordinated solution" that enables network administrators to control both Windows installations and Cisco network architecture, the two tech giants said in a statement. The companies will also strive to draft and have implemented industry standards in the network admissions and access control arenas.
Not an Island
Cisco CEO John Chambers said that because of the heterogeneity of most networks, his company recognizes that it cannot continue to promote its self-defending network technology without industry collaboration.
"Security is not an island," Chambers said in a statement. "By working with Microsoft, Cisco is again demonstrating its commitment to taking every step possible to provide our customers with the industry's best tools and technologies for network security."
Microsoft CEO Steve Ballmer said the move is proof of the software giant's "ongoing commitment to creating a more secure computing environment for customers."
Microsoft said in order to fulfill the agreement, it would delay the arrival of NAP until the arrival of the server version of Longhorn, widely expected to be available in 2007. That extra time will also enable Microsoft to enhance and strengthen the technology, the company said.
Cast of Friends
The move came less than a week after Cisco announced a similar partnership with IBM. Under that initiative, future updates to Big Blue's Tivoli line of software will be designed to work more closely with Cisco's NAC technology, which helps network administrators decide what traffic should be allowed free access to a network. Features already built into Tivoli software can then be used to decide how to handle potentially infected machines — such as remotely connected PCs or unsecured notebooks.
In fact, Microsoft becomes just the latest — not to mention the largest and arguably the most important — software vendor to agree to develop products that are compatible with Cisco's network control tools. Antivirus software makers such as McAfee, Trend Micro and Symantec also have joined the effort, as has Computer Associates.
Microsoft and Cisco have found common ground to work on in the past, and their relationship might have become more cordial when Microsoft announced earlier this year that it would stop making wireless router hardware devices — one of Cisco's strongest market areas.
Missing Link
The benefits to both companies could be enormous, analysts said, with Microsoft able to point to a specific effort in its overall security-enhancement push.
For Cisco, the partnerships could help it lower one of the hurdles that customers say holds them back from investing in new network hardware: assurance that it will be compatible.
According to Infonetics Research principal analyst Jeff Wilson, Cisco has long enjoyed the advantage of having the most widely used network products and the pricing power that comes with being the dominant vendor.
However, enterprise customers also say that concern about future compatibility hamper potential investment in next-generation tools. Having a slew of software vendors pledging to work with Cisco could help answer those concerns.
"The timing is important because Cisco is seeing its competitors revived again" after the dot-com downturn pummeled many of them, Wilson said. "Enterprises want to know that what they buy is going to work with the rest of the expensive technology they invest in."
Safer Ships, Rising Tide
Meta Group analyst Chris Byrnes, meanwhile, said the alliances Cisco has struck are important not only to the individual companies or the technology industry but also to the overall economy, since weak network security is a constant threat to business health.
"Safer and assured access to the network is a basic requirement if we are to continue our reliance on technology to support business growth," Byrnes said.
The agreements indicate "strong intent for interoperability and an embrace of a standards-based approach," which he and other analysts have argued is essential to create truly secure networks. "With broader interoperability and the partner ecosystems these two companies bring to the table both customers and the industry will benefit."