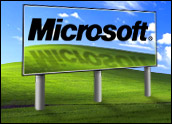 Microsoft continued its efforts to make more third-party security software of its own this week, completing its acquisition of enterprise messaging protection provider Sybari.
The deal, announced last February and finalized this week, will result in the availability of Sybari's Antigen software for messaging, gateway, spam and other security on the Windows platform. However, Microsoft said it will discontinue sales of Antigen products for competing Unix and Linux platforms while supporting products offered before the acquisition.
Analysts indicated the move was the latest in Microsoft's effort to offer a more secure Windows, and to get more share of the security software business that has grown steadily along with vulnerabilities in the widely used Windows operating system.
Viruses, Worms and Spam
Microsoft's vice president of the Security Business and Technology Unit Mike Nash said the deal would benefit Microsoft's corporate customers, who have called on the software giant to do more in terms of security.
"Customers have told us they want powerful security solutions for the enterprise to help protect their messaging and collaboration servers from viruses, worms and spam," Nash said in a statement.
Microsoft indicated the acquisition, terms of which were not disclosed, would provide increased server availability, increased productivity, server disk and network bandwidth savings, and regulatory compliance.
Microsoft also said existing Sybari sales channel and licensing models would remain intact for now, and the Sybari operations would continue at the acquired company's headquarters in New York.
Although Microsoft touted plans for Sybari products in its Exchange, SharePoint, Instant Messaging, Domino on Windows NT and Windows 2003, critics have pointed out that the company said it would discontinue new sales of Antigen products for the Unix and Linux platforms, which compete head-to-head with Microsoft's products in corporate servers.
The announcement of the end of those products confirmed earlier speculation and led to conspiracy theories on Microsoft's reasoning for the Sybari acquisition.
Matter of Support
However, Unix and Linux security expert Jay Beale, who heads the Bastille Linux project, told TechNewsWorld the move to end Antigen for Unix and Linux was not likely made as an effort to hurt the competing platforms.
"It doesn't have to be a conspiracy for them to decide not to support a competing operating system," he said. "In terms of Unix and Linux, it's quite possible the resources needed to continue to support products, which means a team or set of developers, made Microsoft say it would not support something that it will not see any money from and that is competition."
Still, Beale said the market for Linux and Unix antivirus is limited anyway because the operating systems are more secure and less often targeted than Windows.
Impressive Challenge
Richard Stiennon, Webroot vice president of threat research, told TechNewsWorld that although Microsoft is not known for its antivirus or other security solutions, it may be putting together a complete security package, which would compete with security giants such as Symantec. However, Stiennon pointed out the difficulty of combining security solutions.
"It's a pretty impressive move if they do something with it," Stiennon said of the Sybari acquisition. "It's becoming ever more important to incorporate anti-spyware with anti-virus. That's quite a challenge."