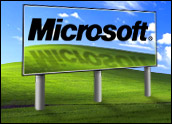 Microsoft may not be delivering its next-generation version of Windows desktop and server software known as "Longhorn" as early as expected or promised, but the company has just released the Avalon graphical interface, formerly a key component of Longhorn, for developers.
Longhorn is not expected until next year at the earliest, but Microsoft — in a move viewed as both showing progress and laying groundwork — made the Avalon graphics development software available for Windows XP and 2003 Server this month.
Released on the Microsoft Developers Network late last year, the broader availability of Avalon promises more developers — the only ones likely to interact with the software tools — an easier way to create and modify graphical user interfaces (GUIs).
The recently released Avalon code samples, documentation and software tools, however, came with a disclaimer from Microsoft that the software was still in beta and could be buggy. According to one forum post on the topic, developers are looking forward to improved graphics and interface development with Avalon but are still wary of early versions of it.
Graphical Kibble
While Longhorn's timeline and scope have changed because of Microsoft's need to focus on current security issues such as the Service Pack 2 update, the company wants to show that it is making headway on Longhorn and give its developers incentive and experience with the environment, according to analysts.
"They want to make sure they continue to drop bits of kibble to the developer community so they can continue to feed this thing," Meta Group senior program manager Thomas Murphy told TechNewsWorld. "They need to keep the developers feeling vested and interested [in Microsoft], versus other things that are going to come along."
Murphy said that although Linux, for example, has not yet significantly affected Microsoft's hold on the desktop environment and its developers, the open-source operating system "continues to pose some threat."
Microsoft's Avalon release was a reaction to the need for a richer interaction model and more advanced server-application architecture. "It's important so when Longhorn does come out, there is a variety of applications available," Murphy said.
Showing Off Cautiously
Murphy added that Avalon — which promises three-dimensional style interfaces with depth — also relies on XAML, an XML programming language that allows interfaces to be constructed much as Web sites are.
"It lets you completely separate the user interface and the way you build something and the underlying applications," Murphy said.
Murphy indicated that Microsoft, which has had to drop some components of Longhorn to prevent further delays, is attempting to show that progress is being made on the next-generation Windows.
Yankee Group senior analyst Laura DiDio agreed, telling TechNewsWorld that Microsoft must encourage development without exceeding its capabilities and commitments.
"Obviously, it's a long time before Longhorn," DiDio said. "So they have to walk the fine line of keeping people informed without promising too much."