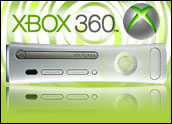 At the Game Developers Conference in San Francisco, Microsoft on Monday announced the upcoming launch of a 512 MB memory unit for the Xbox 360 video game console.
The company also said it will bump up the "official size limit" of games presented on its Xbox Live Arcade game site from 50 MB to 150 MB.
The Redmond, Wash.-based console maker said the device will become available worldwide April 3. Xbox 360 gamers in North America can pick up the new memory unit for US$49.99. Microsoft also said it will include Bizarre Creations' "Geometry Wars: Retro Evolved" preloaded on the device. Prices of the 64 MB memory unit will drop from from $39.99 to $29.99.
More Storage, More Stuff
The augmentation of the memory unit is an eightfold increase over the 64 MB version. According to Microsoft, it will significantly expand the storage capabilities for gaming "on the go" and will permit gamers to more easily store and transport their gamer profiles as well as save game data, Xbox Live Arcade Games and content purchased from the Xbox Live Marketplace.
Because gamers on the go are always scoping out new games, the new 512 MB memory unit will also enable Xbox 360 owners to download "exclusive content" from Microsoft's network of 45,000 Xbox 360 kiosks located in retail stores around the world.
Just in Time
The increased storage comes just in time for Xbox Live Arcade users. The size of the games on the companion site will also increase from 50 MB to 150 MB.
That, according to the game maker, will give developers greater flexibility in game design and expand their ability to add advanced features while still keeping the games small in size.
"As we prepare to launch our first Xbox Live Arcade game, 'Boom Boom Rocket,' we're able to see how dynamic and creative this platform is," said Chip Lange, vice president of Online Commerce for Electronic Arts. "Having 'Wing Commander Arena' on Xbox Live Arcade allows us to take full advantage of the online play and bring to life a 16-player online arcade experience that delivers unparalleled arcade action."
Right on Schedule
The two size increases are simply part of Microsoft's long-term plan to gradually pump up the capacity and capabilities of the Xbox 360 through various hardware add-ons and software updates, Matt Rosoff, lead analyst for consumer products at Directions on Microsoft, told TechNewsWorld.
While the extra storage and enhanced online games may mean more sales for Microsoft, Rosoff said consumers look more at a console's "total package" rather than individual components.
"In the long run, this strategy could give the Xbox 360 an edge over its competitors, but it's hard to point to any single advance as evidence — it's more the total package and how all three consoles evolve over time," he said.