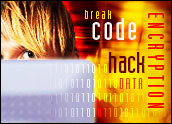 Today at its TechEd conference, Microsoft announced agreements with an initial group of appliance partners to extend Microsoft's Internet Security and Acceleration Server (ISA Server) 2004 to customers who want all those features in a dedicated hardware package. ISA Server 2004, part of Windows Server System, is an application-layer firewall, virtual private network (VPN) and Web cache software technology designed to enable customers to improve network security and performance.
The first group of partners agreeing to integrate ISA Server 2004 with their platforms includes Celestix Networks, which plans a firewall-VPN-Web cache solution; HP, which also plans a firewall-VPN-Web cache solution; and Network Engines, which plans a firewall solution.
"Customers have told us that they appreciate the improvements we've made in advanced protection, ease of use and fast, more secure access with ISA Server 2004," said Mike Nash, corporate vice president of the Security Business & Technology unit at Microsoft.
Protecting Business Applications
"As a result of today's announcement, customers will now have the ability to better protect business applications against new and emerging threats, while enjoying unprecedented ease of use with ISA Server 2004," said Rick Fricchione, vice president of Enterprise Microsoft Services at HP.
ISA Server 2004-based hardware technologies are expected to have several benefits in common, including hardened configuration for a reduced attack surface; extensibility that enables customers to take advantage of third-party security add-ons, such as antivirus and intrusion prevention; software preinstalled and preconfigured for turnkey deployment.
In addition, hardware solutions resulting from Microsoft's efforts with partners take advantage of new advanced protection features in ISA Server 2004, including an updated security architecture that has been specifically designed to help protect Microsoft applications.
ISA Server 2004 Standard Edition will be publicly available in the third quarter of this calendar year. Pricing has been set at US$1,499 per processor for deployments of up to four processors per server.