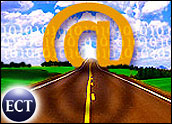 Various standards bodies and organizations are contributing to and competing for different Web services formats, but promoters of the new WS-Discovery specification say it will expand the market for Web services more than other specs by seamlessly connecting all kinds of devices — including desktops and cell phones — to the networked world.
Detractors of the WS-Discovery spec — introduced this week at the Intel Developers Forum in San Francisco by Intel, Microsoft, Canon and BEA Systems — complain it is a closed, proprietary effort meant to promote corporate monopolies. The detractors argue instead for an open-standards approach for devices converging with Web services.
However, the partners behind WS-Discovery call it the most effective means to join a range of devices, old and new, to Web services — a field of technology that is increasingly the subject of standards battles.
The WS-Discovery spec now has been published and will be the subject of feedback before it is presented to a standards body, BEA senior principal technologist John Beatty told TechNewsWorld. "It's going through the same process as all of the other Web services specifications," Beatty said, referring to such specs as WS-Addressing, WS-Eventing and WS-Security. "Once we have shaken out the initial bugs, we will go to a standards body."
"The goal is an open and interoperable standard," Beatty added. "As far as open source, there could certainly be an open-source implementation of this standard."
Devices in Services
The WS-Discovery spec — which complements the existing Universal Description Discovery and Integration (UDDI) standard for communication between systems — is intended to be a means to join disparate devices, such as mobile phones, PDAs, notebook computers and similar machines, into a networked world of interoperability.
"This brings the world of devices into the Web services ecosystem," Beatty said. "It allows for cell phones, PDAs and desktops to kind of bootstrap themselves into the world of Web services."
However, Sun group business manager Sai Allavarpu told TechNewsWorld that a competing Web-services framework from Sun and the Liberty Alliance — which unveiled an open, federated identity spec late last year — has an inherent advantage over the WS-Discovery spec for devices connected to Web services.
Allavarpu said the Liberty Alliance focus on fixed and mobile devices was a key differentiator between the J2EE platform and Microsoft's .NET Web services framework, adding that services can be delivered regardless of device.
Web Services on the Go
Intel vice president and general manager of the desktop platforms group Louis Burns, who discussed the convergence of computing, consumer electronics and communications at the Intel Developers Forum, emphasized that Intel and the other companies involved published the WS-Discovery specification to bring together the disparate worlds of devices and Web services.
Burns, who called the spec an important step forward, said WS-Discovery will come into play whenever a device is connected to a network, leaves a network or is looking to see what else is on a network.
Beatty said the spec — which is based on the simple object access protocol (SOAP) and the earlier WS-Addressing specification — will enable applications and devices to detect and use Web services in their local vicinities.
Too Closed for Competitors
Allavarpu called the lack of interoperable standards a significant barrier to adoption and use of Web services, adding that, to succeed, Web services specifications must work with both Windows and non-Windows environments.
"Most customer deployments today, even if they are Microsoft, IBM or Sun, they still have a heterogeneous environment," Allavarpu said. "We really need one, open, integrated way to deal with the legacy investment."
Other Sun officials were more critical of the WS-Discovery standard, which likely will phase out Microsoft's other Web services protocols. Sun chief technology evangelist Simon Phipps complained that the WS-Discovery spec was created in secret as opposed to being created as part of an open-standards process. Phipps added that Sun has comparable technology for devices and Web services.
BEA's Beatty stressed that WS-Discovery is important for expansion of the Web services market, particularly in the consumer space that is dominated by devices.
"It bridges a gap that previously existed," Beatty said.