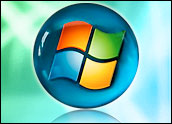 Microsoft will broaden the testing base for the beta version of Windows Vista Service Pack 2 (SP2), the software maker said Tuesday. Initially announced in October, the pre-release code is currently available to TechNet and MSDN subscribers and will be widely available to the public on Thursday through Microsoft's Customer Preview Program.
In addition to all the security, bug and performance fixes released since Microsoft began its rolling launch of Vista Service Pack 1 in March, the operating system's second service pack includes new hardware support for Bluetooth 2.1 and Blu-ray as well as the latest version of Windows Search 4.0 and Hyper-V virtualization technology.
Microsoft recommends technology enthusiasts, developers, and IT pros give the beta service pack a try, but advises average users to wait for the final release, scheduled to ship in the first half of 2009.
Going the Way of the Dinosaur?
In general, service packs are becoming increasingly unimportant, Al Gillen, an IDC analyst, told TechNewsWorld.
"They do serve as psychological demarcation lines in terms of the growth and maturity of a product, but you have to remember that for customers applying updates regularly through Windows Update, they don't ever actually download the service packs. They might get pushed down to them from Microsoft but most of the security issues, and then the other types of updates necessary to keep the product in proper operating order — those have all been pushed down by Windows Update a long time ago," he explained.
The same thing generally holds true for enterprise customers, according to Gillen.
"They are potentially pushing down the patches internally and they can download the updates into their system center management tools and serve those patches out to clients that are supported by their infrastructure as part of their normal weekly maintenance," he continued.
That means that when the service packs eventually roll out, the net amount of new content in terms of security and other urgent fixes tends to be fairly low. Enhancements and new device support may be new and not yet pushed down the pipeline, but nothing that's critical.
"The bottom line is that while service packs are important about making a statement about maturity of the product, in terms of what the customer is getting in the service pack, they are becoming less impactful," Gillen pointed out.
Still a Good Thing
There are, however, a few good reasons to continue sending out service packs, according to Gillen.
"Service packs do have more content than what is available using Windows Update. For example, new device drivers might be something delivered in a service pack," he said.
Another factor: When customers get a new version of Windows Vista, they really don't really want to download all the individual patches one at a time.
"It's a lot more convenient to simply download and install a service pack and be done. It's more effective to update a system through a service pack than through individual patches," Gillen noted.