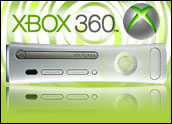 Microsoft announced several changes to its Games for Windows Live and Xbox Live services Tuesday. Chief Technology Officer Chris Satchell outlined the changes at the company's Gamefest 2008 Conference held in Seattle.
The software maker has removed its fees for Games for Windows Live, so now multiplayer game play functionality is available at no extra cost at all membership levels. Microsoft will also roll out its Games for Windows Live Marketplace, adding a digital distribution component to the PC gaming service, as well as a revamped user interface.
When it comes to its Xbox Live service for the Xbox 360 console, Microsoft disclosed new details on its plans for independent developers and their games. The newly named "Xbox Live Community Games" marketplace will feature games developed by members of the XNA Creators Club, Microsoft's group for independent game developers. The company also announced a business model for games distributed via the site.
"[Microsoft is] trying to update gaming to better embrace a community aspect — not just with the players, but with folks who want to and can develop content. In effect, they are trying to both dramatically increase the availability of new games and reduce the cost of publishing and buying games," Rob Enderle, principal analyst at the Enderle Group, told TechNewsWorld.
"This is potentially a game changer, but aspects don't yet appear to be fully thought out, or they were created by committee; that will likely be corrected over time," he added.
Windows on Gaming
Microsoft's plans for Games for Windows Live include free multiplayer features such as achievements, TruSkill matchmaking, cross-platform play with the Xbox 360, and voice and text chatting. Also included are changes that the company said will address the needs of PC gamers and developers.
The game maker said its Games for Windows Live Marketplace will offer downloadable game content, including demos and trailers, both for free and at cost. Microsoft also reduced the technical requirements for developers creating games for Live.
While Microsoft has not released any pricing or business model details about the Games for Windows Live Marketplace, as long as it offers benefits to both developers and Microsoft, it should be a success, said Enderle.
"If it helps gaming but doesn't make money for Microsoft, Microsoft won't resource it, and if it doesn't help PC gaming, it will die anyway," he said.
"[The Games for Windows Live Marketplace] will provide a place for small developers, in particular, to find a home for their content," Michael Gartenberg, a JupiterResearch analyst, told TechNewsWorld. "They're really broadening and opening up the opportunity for games that may not make for a standalone game or box SKU (stock keeping unit) to create a full-blown Xbox title around. That's something that will help. And the more content you have out there, the more likely you are going to be appealing to someone who wants to play that content."
The Xbox Live Biz
Microsoft's Xbox Live announcements were all about the business of developing and selling games on Xbox Live Community Games. All games released on the Xbox Live site will receive a price tag, the company said.
In order to play, however, developers will first have to pay Microsoft to become a member of the XNA Creators Club. Membership will run game makers either US$49 for a four month subscription or $99 for one year.
Games submitted for inclusion on the site will undergo a peer review process. Once a game has passed that test, it will be up to the developer to set a price for the game. The prices range from 200 to 800 Microsoft Points — roughly equivalent of between $2.50 and $10.
Developers will receive up to 70 percent of the total revenue their game generates; however, Microsoft gave no details on what factors will determine the percentage of revenue shared.
"That's great. It certainly is reflective of other types of revenue shares. For smaller developers who might have a harder time breaking into the console space, it is a good opportunity for them to get their content seen in a visible location. And for Microsoft it is a good thing, because the more content they are able to provide their users to choose from, the more differentiated their platform is from the alternatives," Gartenberg said.
"This is sort of a natural evolution for Microsoft to take this. If you're Microsoft, you never know where the next great hit, idea or partner relationship will come from. What they are doing is using this as an opportunity to plant some seeds and hope flowers bloom," he concluded.