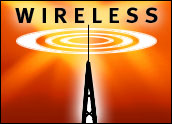 A collection of wireless carriers from around the world have joined together to form the Next Generation Mobile Networks (NGMN) initiative. The wireless industry group includes China Mobile, Sprint Nextel, Vodafone and others, and hopes to plot a course to the next generation of mobile network technology.
The companies, which formed the British company NGMN Limited for the initiative, are working to develop a "common vision for mobile networks" and technology that will take the industry beyond current wireless technology roadmaps, including projections for High-Speed Packet Access (HSPA) and Evolution-Data Optimized (EVDO).
"We are convinced that by drawing on our combined experience and commercial insight as operators, we will be able to bring a whole new perspective to the debate and continue to ensure that we give our customers exactly what they want," said NGMN Chairman Thomas Geitner.
Future Requirements
The consortium said it had created a set of requirements, which may someday become standards, for future wide area mobile broadband networks beyond the fastest and highest capacity wireless networks available today, such as HSPA and EVDO.
The initiative will work with existing standards groups, and by delivering increased performance with high levels of interoperability among carriers and handsets, will benefit customers, the group said.
"As major players within the industry and heavy consumers of mobile broadband infrastructure, we believe that the future of mobile networks should be determined by a mix of technical and performance standards," Geitner said.
The companies initially forming the group are China Mobile, KPN, NTT DoCoMo, Orange, Sprint Nextel, T-Mobile and Vodaphone.
Past Mistakes
The initiative, while perhaps duplicative of other wireless industry efforts, is a response to past industry mistakes in competing standards and incompatible networks.
"I think [the initiative] makes a lot of sense," Gartner Research Director Phil Redman told TechNewsWorld. "It certainly shows concern [about standards] on a global basis, rather than just a regional basis."
Redman highlighted the global nature of the NGMN's members, and while he also indicated a need for others, such as U.S. carriers Verizon and AT&T, he said the group is taking the right approach to the next generation of wireless communications, known as 4G.
"The question now is, is this just another industry consortium, or will they really be able to put some pressure [on the industry] and make some changes," he said. "At least it's a start and a step in the right direction."
One of Many
The NGMN, which called for participation from other industry partners including infrastructure and handset manufacturers, is one of many initiatives for 4G wireless, even though the current 3G wireless technology continues to improve, Ovum Vice President of Wireless Telecoms Roger Entner told TechNewsWorld.
He said it is too soon to tell whether NGMN is more significant or will have more impact than the other efforts, such as those backing EVDO and other wireless technologies.
However, Entner did highlight the importance of involving wireless carriers in the creation and evolution of future wireless standards.
"It's absolutely critical to have the carriers [involved in these efforts], because they're the ones using the technology," Entner said.