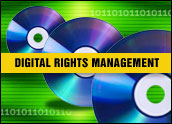 Mobile operators that are part of the GSM Association (GSMA), which serves more than a billion mobile users, are crying foul over the fee structure for standard digital rights management (DRM) protection proposed for the Open Mobile Alliance (OMA) by MPEG LA, warning the license scheme is unworkable and may stifle industry growth and innovation.
GSMA Chief Executive Officer and board member Rob Conway called the licensing scheme for the DRM technology proposed by MPEG LA — a company consortium centered on DRM technology patents — "impractical, excessive, and short-sighted," according to a statement.
Unworkable Plan
"The GSMA believes that members not only view the 'per device' fee as proposed by MPEG LA as unreasonable and excessive, but they also consider the 'per transaction' fee as unworkable in the market," the organization said in a press release.
Industry analysts indicated that while the mobile operators stand little to gain from copyright-protecting DRM, they do have a vested interest in sticking to as few DRM schemes as possible to promote the industry's development.
"By having one standard or very few, you reduce the cost of everybody involved," Ovum vice president of wireless telecoms Roger Entner told TechNewsWorld. "It becomes too expensive if you have too many standards."
Posing User Problems
The GSM carriers, who have expressed a need for a single, open standard, joined mobile handset manufacturers this week in complaining that a per-device, per-download royalty scheme for DRM protection was too much for them to pay, arguing that such a plan would eventually harm consumers.
"Based on frank responses from operators throughout the world, our board understands that members are being forced away from the OMA DRM standards by this unworkable licensing scheme," said a statement from Craig Ehrlich, chairman of the GSMA.
"In order to provide the services and content which their customers desire, operators will have no choice but to take their own routes toward implementing proprietary DRM solutions. These solutions may have lower licensing costs, but will ultimately introduce problems for customers when roaming, changing networks or exchanging content with other users," Erlich continued.
The GSMA said it had begun a review of alternative DRM solutions and license possibilities in order to recommend a solution that is better for industry. DRM providers have been asked to make proposals by April 11. The proposals will be evaluated and short-listed for presentation to the GSMA board, the organization said.
Any Price Too Much
Ovum's Entner said the protest of the proposed DRM licensing scheme from MPEG LA and OMA might impact the standard, indicating the OMA, as a standards body, would be more likely than MPEG LA to consider revisiting the matter.
Enter said regardless of the fee structure, DRM is something that mobile manufacturers and carriers pay for and provide without gaining much in return.
"The benefits of DRM are reaped by the owners of the wireless content, not by the carriers," he said. "Basically, anything they pay is too much because they are not direct beneficiaries."