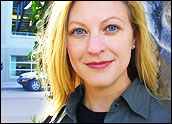 French legislators approved a bill this week that will force technology companies such as Apple Computer to share proprietary technology with rivals. Such a move is not only a recipe for disaster but completely unnecessary.
The digital music market has always been a tumultuous place. For a long time, Hollywood and Silicon Valley battled over how to sell music while avoiding the theft of digital goods. Now that there's a truce and Apple's iTunes store just sold its 1 billionth legally downloadable song, it's more than a little ironic that the French government wants to essentially steal Apple's intellectual property.
"The French implementation of the EU Copyright Directive will result in state-sponsored piracy," Apple said in a statement. "If this happens, legal music sales will plummet just when legitimate alternatives to piracy are winning over customers."
Questionable Motives
It's not a given that a standardized platform would promote music piracy as Apple implies, but it is the case that if France's bill passes the Senate in May, the country will be endorsing the theft of Apple's intellectual property by its rivals. That's not a good outcome and one might wonder what is motivating the French to take such drastic action.
After one downloads a song from iTunes, it's true that the song can only be played using Apple's software or on an iPod portable music device. For someone who owns a different portable device, such as a Rio Player or an iRiver, the restrictions of the digital rights management (DRM) technology can be a little upsetting. Most people know, however, that it's possible to burn the songs on a CD and then re-rip the music in order to strip the DRM away and play the song on a different device. Apple has sold a lot of iPods, but it didn't sell a billion songs to iPod users alone.
Going through such measures in order to ensure interoperability between one's devices is a bit of a hassle, but what many people might not realize is that it's worth the trouble for the long-term gains in benefits to consumers. Consider that if Apple didn't use DRM technology, the record companies wouldn't let them sell their songs. Consider also that if companies aren't allowed the freedom to design and control their own products, consumers will end up with government controlled technology like France's MiniTel flop.
Innovation at Risk
The MiniTel, a monochrome teletext communication system, was created by France in 1982, but in October of 2000, France Telecom actually ran a US$4.1 million public relations campaign to promote its use. That French bureaucrats thought they could use old technology to compete with the Internet will make people wonder how much wine FT bosses had been consuming. But that's what happens when government takes over the innovation process: consumers get offered the MiniTel instead of the Internet.
If Apple isn't allowed to control and make profits using its property, it will lose incentives to innovate and invest. Most Americans understand this basic reality, and freedom to innovate is one of the reasons the United States outperforms other countries on the economic level.
Free markets work, and when a profitable and efficient way to offer consumers interoperability with digital music is found, the companies that adopt it will beat out the companies that refuse. That was the case in the operating system market way back in 1985 when Apple's Steve Jobs refused to license the Mac operating system to PC vendors. When Bill Gates was shut out of Apple's system, he didn't ask the government for help, he created a rival system that would allow for standardization and broad deployment, and that worked out extremely well for both consumers and Gates.
Be Patient
The digital music market is still experimenting with different business models and products, and Apple is not the only player in the game. Governments from all countries need to back off and let entrepreneurs find the best ways to serve their customers. Yes, consumers want to be able to transfer their music to the device of their choice, and that's why some consumers buy their music from Walmart.com or Microsoft's MSN music instead of from iTunes.
In time, some of the small annoyances digital music customers face will disappear. Governments need to be patient and do their job in protecting property rights. The French move to confiscate Apple's intellectual property would set a bad precedent that would hurt innovation and consumers in the long run.
---
Sonia Arrison
, a TechNewsWorld columnist, is director of Technology Studies at the California-based
Pacific Research Institute
.
---