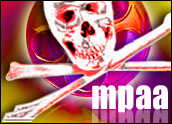 The major movie studios will copy the tactics of the recording industry in their attack on online film piracy.
While announcing its intent to file hundreds of civil lawsuits against individuals alleged to have infringed movie copyrights by sharing files online, the Motion Picture Association of America (MPAA) said it would also release free software consumers can use to find offending P2P applications and files on their computers.
"Litigation alone is not the solution," said MPAA president and chief executive officer Dan Glickman in a statement. "But it is part of a broader MPAA effort that includes education and new technological tools among other components."
Although it provided few details about the software, which will soon be available for download from an MPAA site, the movie industry group said its software will help users remove copyright infringing movies, music, other files or P2P applications.
Simple Tool
"Our ultimate goal is to help consumers locate the resources and information they need to make appropriate decisions about using and trading illegal files," Glickman said. "Many parents are concerned about what their children have downloaded and where they've downloaded it from. They will find this tool to be an excellent resource."
Associating P2P programs with viruses and other malicious software, the MPAA said it would fight piracy with the lawsuits, the software, and an educational effort that includes a play on movie ratings with the slogan, "I: Inappropriate for All Ages."
MPAA spokesperson Matthew Grossman said the software, developed by a Danish vendor, was being translated and prepared for U.S. consumers and should be available for download soon.
Grossman said the software strategy came as a result of questions from consumers, primarily parents, who were unsure what P2P was and whether their children were participating in illegal activity.
Grossman said the software would run offline and was not meant to track or report on users in any way.
"It is simply a tool that people download and in an easy, simple way, allows people to see what's on a computer," he said.
Volatile PR
GartnerG2 research director Mike McGuire told TechNewsWorld that the message from the MPAA — that parents may need to check their children's computers — might be muddling too far into the family dynamic.
"It's got some pretty volatile PR implications," McGuire said. "The implication of kind of snooping to some degree is [not] a particularly healthy way to deal with this challenge."
While he praised the MPAA for trying to get ahead of the issue with its strategy, McGuire did indicate that the true question is whether the movie industry, unlike the recording industry, can provide an answer to P2P that is as convenient and valuable to users.
"We'll see whether the movie industry moves to fight the bad actors by making its product available in a way people want to get it, instead of looking at these different kinds of technologies as a threat," McGuire said.
Where's the Loss?
The RIAA has claimed success in highlighting the fact that trading P2P music files online is illegal and detrimental to the music industry. But the MPAA, McGuire said, has a harder time demonizing file sharing, considering the health of the movie industry.
Fred von Lohmann, a staff attorney with the Electronic Frontier Foundation, agreed that the MPAA will have a difficult time finding sympathy from consumers.
"There's absolutely no evidence that file sharing today is impacting their bottom line," von Lohmann told TechNewsWorld. "The recording industry experience has demonstrated that this just doesn't work," he added with regard to the lawsuits.
Despite filing more than 7,000 lawsuits in the last year, the RIAA has failed to make a dent in illegal trading of music, according to von Lohmann. He also indicated that service providers and the courts are becoming upset with the recording industry over subpoenas and legal maneuvers that include filing single cases with hundreds of defendants in different jurisdictions.
Yankee Group senior analyst Mike Goodman agreed that the MPAA is repeating the mistakes of the RIAA.
"If it hasn't done a lot on the music side, what makes them think it's going to have a different effect on the movie side?" Goodman asked.
While he said that Internet film piracy is on the rise, Goodman doubted the effectiveness of the MPAA software, calling it "a technological game of one-upmanship."
"I don't have a lot of faith, particularly in a software solution," Goodman said. "If it's software, it can be hacked. While it may take the industry a few years to come up with something, it takes a few weeks for the hackers to come up with something else."