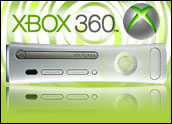 After launching a three-year, US$1 billion warranty plan in response to hardware failure in its Xbox 360 video game console, Microsoft announced Wednesday that it has begun offering a free retrofit for its Xbox 360 Wireless Racing Wheel controller.
Microsoft has received a "very small number" of reports of a malfunction that could cause a component to overheat and begin smoking when the wheel is connected to the power supply, it said.
"Owners of the Xbox 360 Wireless Racing Wheel should stop using the AC/DC power supply until they have obtained their retrofit," Microsoft warned owners of the Xbox 360 accessory. "They may continue to operate the wheel using battery power."
Smoke Signals
The problem, Microsoft said, involves a component in the Wheel chassis that in rare cases can overheat and begin smoking. While there have been no reported incidences of fire, personal injury or property damage due to the malfunction, Microsoft has advised consumers to discontinue use of the AC/DC power supply.
After switching to battery power, however, Wheel users will not be able to use the force feedback feature, Microsoft said. Once the device has been retrofitted, they can resume using the AC/DC power supply and reactivate the feature.
Wheel owners can find additional information here, including how to submit a request for the retrofit. They can also call Microsoft at 1-800-4MY-XBOX to register to receive the retrofit. The hardware maker will supply instructions for installing the redesigned component.
Microsoft has notified relevant regulatory agencies, including the U.S. Consumer Product Safety Commission, and cautioned those seeking a retrofit that the coordination could impact delivery dates. The company provided no further details about the problem.
"This is a voluntary action by Microsoft. It's not a negotiated recall with the agency," Julie Vallese, a CPSC spokesperson, told TechNewsWorld. "The agency does not have reports of incidents but we are monitoring the situation."
Billion Dollar Blunders
The Wheel retrofit follows Microsoft's announcement in July that it will spend more than $1 billion to repair frequent breakdowns with the Xbox 360 video game console. Blinking red lights on the console — a situation that came to be known as the "red ring of death" — typically heralded a complete hardware failure.
With two technical issues to handle, consumers and gamers might very well begin to question the quality of Microsoft's hardware. If that happens, would gamers turn away from the Xbox 360 and its peripherals? Not so much, said industry analysts.
"The circle of death is connected to the first generation of hardware, and not a whole lot of people bought [the console] that week — it was kind of expensive — so it is a problem but not a critical one," Rob Enderle, principal analyst at Enderle Group, told TechNewsWorld. "The bigger issue for the Xbox is that it is still priced high and doesn't address well the advantages that seem to be driving the Wii into the market."
In addition, proactively addressing their hardware quality issues will help them avoid the perception that the Xbox 360 is not a good platform, Van Baker, a Gartner analyst, told TechNewsWorld.
"[The risk that gamers will abandon the platform is] is probably minimal as the gamers are buying into the games as opposed to the console, and the game portfolio for the Xbox 360 is probably the strongest right now," he added.
Games, Enderle agreed, are what pull gamers. As long as Microsoft has franchise games such as the "Halo" series and takes care of the breakage issues, the company should fare well. "At the end of the day," he continued, "you live and die on games, if you have the most reliable platform but your games suck, you'll die. If your platform burns up regularly but you replace it and have great games some might actually think the burning up thing — which would give you a regular new system — was an enhancement."
Making Lemonade
Microsoft is, however, in danger of earning a reputation for poorly built hardware, Enderle stated.
"The bigger problem is the growing perception that Microsoft hardware sucks," he noted. "This could have implications for other hardware that they want to bring to market, like new Zune products, keyboards and mice."
The company will need to improve their product testing, Enderle continued, as hardware issues seem to be a trend for Microsoft now, which would indicate the hardware maker has some kind of quality control problems, most likely in the initial design stages, that need to be addressed.
The problem with the console, according to Baker, is likely due to heat issues and the "process shrink from 90nm to 65nm should fix most of these issues, so the problem will go away." Enderle, on the other hand, sees the issue as a problem that could extend beyond Microsoft to the industry at large.
"These are design problems, and that suggests that QC in the design process is weak and needs to be improved with longer test duty cycles and better thermal measuring," he said. "I've been noticing that in a lot of products, all of a sudden, it appears that the power systems aren't that well designed and have a tendency to run very hot as a result, which is both wasteful and potentially dangerous. This may be an industry problem we are starting to see with Microsoft."
Redmond's hardware woes could turn out to be a good thing for the company in terms of its relationship with consumers, Roger Kay, president of Endpoint Technologies, told TechNewsWorld. The company, for the most part, has little direct interaction with consumers, and this sort of crisis may give it an opportunity to show its ability to respond.
"None of this stuff is good publicity, but typically it matters more how a company responds to recall than the fact that it has a recall at all," he said. "If a company is really good at notifying people and managing the swap-out process and taking care of its customers, that ends up having a positive effect on the brand image.
"The failure is an opportunity for a customer touch," he added. "If someone blows the customer touch, the brand image will suffer, but if it does well, people who hadn't thought about it much will tend to think well of them after that.
"Everyone has failures," he added. "Also you have failures that are extremely small and are at such a small level, they cannot be replicated in a factory. That happens pretty regularly in the industry, and the main question is, what do you do at that point?"