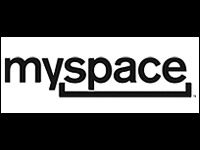 Myspace announced a site redesign Wednesday as it attempts to cement its position as an entertainment niche in social networking and stem the flow of users to the exit door. The News Corp. unit is seeking to become the online destination for "social entertainment" — a place where Gen Y'rs can share music and videos, as well as share likes and dislikes with fellow fans.
The redesign includes a rebuilt website with a new visual identity and product features that emphasize content. When users log in, their page will be populated with content based on individual interests. They will be able to choose from three options: the traditional Myspace page; a grid view — a magazine-like format; or a play view that features a video format and can be resized to full screen.
New Branding
The new Myspace begins rolling out Wednesday in beta and will be available to all users worldwide by the end of November. New users will have immediate access to the beta site.
Myspace is also going on the road with its redesign. The company will soon release a mobile version of the beta site, which will be accessible on any mobile browser. A new Myspace app for iPhone and Android devices will follow later this year.
Myspace was unable to provide TechNewsWorld with further information by press time.
Fighting the Facebook Giant
Myspace has been losing users to Facebook for years. The company clearly needed to reconsider its brand.
"The elephant in the room is Facebook," Charles King, principal analyst at Pund-IT, told TechNewsWorld. "Facebook built its base on making communication easy between friends and family. They created a communications portal in the broadest sense. You can see Myspace headed in the same direction, only with entertainment."
Myspace's ability to compete with Facebook may have been hindered the company's management shakeups. The cofounder and chief executive, Chris DeWolfe, left 18 months ago, right after News Corp. appointed Jonathan Miller to lead its digital media business. Since then, there has been a parade of Myspace leaders coming and going.
Entertainment May Be the Key
While Myspace has lost a large number of its mainstream users, it has grown in the area of independent music lovers who share their passion for new music. For indie bands, Myspace has become an important vehicle for releasing new songs and getting feedback before wider release. The revamped Myspace builds on this core of dedicated users.
There is still plenty of risk in redesigning Myspace's functionality and honing its audience targets.
"There has been a shift to entertainment sites of one sort or another, but it's a big risk," said King. "I don't think anyone has really cracked the entertainment hub code as completely as they would like. But Myspace certainly knows its user base, so maybe they can."
Is Myspace Too Yesterday?
In 2003, Myspace ruled social media almost by itself, but Facebook has virtually eclipsed the site, particularly with mainstream users. One of the difficulties with competing in the social networking space is that users go where their friends gather — and that's Myspace to a lesser and lesser extent.
"My initial thought is this is too little too late," Laura DiDio, principal analyst at ITIC, told TechNewsWorld. "They became dethroned by Facebook three years ago and they have done nothing noticeable to retain users. You need more than a redesign and new logo when Facebook has become so entrenched."
With Facebook at 500 million users and Myspace at 120 million — and shrinking — the company may need a more dramatic move to hold exiting and gain new traffic.
"They need a hook," said DiDio. "They need a partnership with exclusive rights. Facebook has music sites, too. Myspace needs to go where Facebook ain't. People are notoriously fickle and unforgiving, and Myspace is yesterday's news."