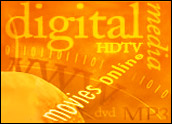 Television fans are getting more and more TV to go from Apple's iTunes and other services, including access to exclusive online offerings such as the broadcast-TV first announced Thursday by NBC.
The network said the pilot episode of its new series "Conviction" will be available for free on iTunes until the show's debut on television March 3. After that date new series episodes will be available for download for about US$2.
The free viewings of the drama, which center on young, professional prosecutors, mark a milestone among the major TV networks, Yankee Group senior analyst Mike Goodman told TechNewsWorld.
"It is extremely significant for NBC to be doing this," he said. "Never before have they previewed something anywhere other than the flagship."
It remains to be seen whether the move will drive more viewers to the traditional broadcast of the show, or whether it will "cannibalize" the TV airing, Goodman noted.
TV Test
NBC's move, along with its plans to make Bravo programming available on iTunes this month, is among the latest in a string of experiments by content holders with new distribution and device models, Goodman said.
Other television content, such as background stories on characters of ABC's "Lost," have been made available exclusively online in the past as well.
Apple's iTunes has garnered about 12 million video downloads in three months, and a growing number of content deals continue to bring video offerings to more Web sites, mobile phones and other platforms, according to Goodman.
"Everybody's putting their shows in [the] online video [format]," he said, pointing to a planned National Lampoon online video site as one example. "Increasingly, we're seeing video across the board, not just via iTunes."
Multi-Channel Challenge
In addition to video iPods, Sony PSPs, mobile phones and other devices, online video is becoming increasingly attractive on PCs as more computers shipped are serving double duty for work and entertainment, said Gartner Research Director Mike McGuire.
He said it would be hard for singular efforts, such as CBS's plan to put some of its programming on its own Web site, to compete with the multi-network, multi-channel format of iTunes.
However, that is not, and should not prevent networks and other content holders from continuing their experimentation. Now is the time to do it, McGuire told TechNewsWorld.
I Want My Mobile TV
Players such as Google and Brightcove have recently gotten into the online video game, but the increasing amount of content available and popularity with Apple's iPod and iTunes make it a fierce competitor in what is still an emerging market, Jupiter Research Vice President Michael Gartenberg told TechNewsWorld.
What's certain, Gartenberg stated, is that the major TV networks have no alternative other than to offer programs in the new ways and formats people want to watch them in.
"It's either go along with the audience, or they'll find something else to watch," he said.