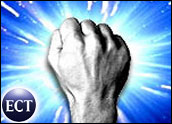 In an unprecedented move, service provider Level 3 Communications cut off Internet traffic flowing from rival Cogent Communications this week, following failed negotiations between the two companies embroiled in a bandwidth fight that has now reportedly affected thousands of Internet users.
The connectivity cutoff left consumer and corporate users without access to e-mail and also fouled their Web sites for other users, resulting in an industry outcry over breaking the unwritten rules of the Internet.
"Thou shalt not stop Internet traffic," Basex chief analyst and CEO Jonathan Spira told TechNewsWorld. "Think how bad non-planned outages are. This is something that was not only foreseeable, but largely inexcusable."
Falling Outage
While large Internet carriers such as Level 3, Cogent, AT&T, Comcast, Cox, Sprint and many others regularly trade Internet traffic to keep the information superhighway flowing, Level 3 has complained of the burden on its infrastructure from Cogent's network.
The backbone provider brawl reached a fever pitch this week when Level 3 cut off Cogent's network with a virtual red light to traffic between the two companies' networks. The reported result was a loss of connectivity for both companies' customers, who could not access so-called 'peered' Web sites, which quicken results and performance. Level 3 claims Cogent should pay for the connectivity. Cogent counters that it does not pay any other carriers for such connectivity. Users of other carriers, including Time Warner's Road Runner, were also reportedly impacted.
Despite a user and industry outcry, neither company showed any signs of budging on the matter, and Cogent has upped the stakes by offering free Internet access to Level 3 users affected by the outage.
Frustration and Frailty
Spira said the loss of Internet connectivity and performance could have a serious impact on the homes and businesses that depend on it, as well as other carriers that are likely to have similar conflicts.
"It's significant, especially if you're a customer of one of those companies," he said. "It also points out the frailties that exist in the way the Internet is managed as it is still a non-hierarchical system."
Although he doubted the outage would prompt government intervention through mediation, legislation or more oversight, Spira said customers may be getting something new to demand in their contracts with Internet service providers (ISPs) and carriers.
"I think the one thing it'll change is the customer agreement with the provider, maybe in QOS (quality of service) or something," he said. "I could see contract provisions where the provider can't act in this way, because it goes both ways."
Spira further emphasized it was a mistake to cut off any Internet connectivity, adding, "Whoever decided to actually do this lacks a certain amount of common sense."