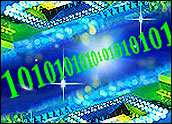 SanDisk unveiled new technology Wednesday that it said could increase solid-state drive (SSD) performance by up to 100 times in computers running Windows Vista.
Dubbed "Extreme FFS," the next-generation flash management system is an advanced file system for SSDs that accelerates performance and reliability for computing applications, according to SanDisk.
"Extreme FFS is a step in the right direction for SSDs," Jeffrey Janukowicz, an analyst at IDC, told TechNewsWorld. "With the introduction of a fundamentally new flash management, Extreme FFS will make improvements in performance and reliability for PC applications. In the end, this should provide end users with a better experience and help to deliver on the promise of SSDs."
Zippier Drives
Though SSDs are in general faster than their mechanical drive counterparts, one drawback to SSDs lies in randomly writing data. Running the Windows Vista operating system demands a large quantity of random writes on an SSD, as opposed to sequential access, according to SanDisk.
In consumer applications like MP3 players or digital cameras, NAND block-based mapping is very effective. The problem with SSDs, however, is that in computing applications there is a different workload, or percentage of read/writes, and different block size," said Janukowicz.
"This creates a mismatch between the data and the SSDs. The result creates a non-optimal solution under certain situations and impacts random write performance. With Extreme FFS, there is no longer any tie between sectors, pages and blocks. The result is Extreme FFS simply writes data where it's most convenient, and this translates in better performing SSDs," he explained.
The Extreme FFS technology is based on old flash disk M-systems technology.
"It's basically a flash management firmware application that is being applied in this instance for a solid state drive," explained Joseph Unsworth, an Gartner analyst. "Basically, it manages the programming of data more efficiently to minimize the write cycles and increase the write performance," he told TechNewsWorld.
Extreme FFS operates on a page-based algorithm, meaning that there is no fixed coupling between physical and logical location. When a sector of data is written, the SSD puts it where it is most convenient and efficient, said SanDisk.
The technology incorporates a fully non-blocking architecture in which all of the NAND channels can behave independently, with some reading while others are writing or collecting garbage, said Rich Heye, senior vice president and general manager for SanDisk's Solid-State Drive Business Unit.
Increased performance, said Janukowicz, will be one result, as there is no longer a mismatch between the data and the SSDs. Reliability could also receive a boost. Because of the mismatch, SSDs "are forced erase a full block in order to write a small data chuck. Because NAND has a limited number of write/erase cycles, this mismatch could adversely impact SSD endurance. By allowing data to be write where it is most convenient, this will allow OEMs to improve overall SSD reliability," he noted.
Moving Forward
Although the proprietary technology looks promising, SanDisk has not demonstrated Extreme FFS in any products. That probably won't happen until the first quarter of 2009, according to Unsworth.
"It's tough to put any type of real-life applications or impact without actually seeing it demonstrated. This is kind of an evolutionary step," he continued.
Any evolution and enhancement for flash-based SSD — not to mention RAM-based SSD — is going to be an improvement for all technology markets, explained Greg Schultz, founder and senior analyst at StorageIO.
"It's great to see Sandisk trying to make comparisons easier to disk drives with their new metrics. However, while that may help at the low end of the SMB, SOHO (small office / home office) and consumer market, it might very well confuse and conflict with other metrics and activities taking place for the enterprise markets," Schultz told TechNewsWorld. "For example, how do these metrics by Sandisk line up with other industry-wide groups like the SNIA SSSI (Storage Networking Industry Association Solid State Storage Initiative) or the storage performance council (SPC), not to mention other vendor-specific application workload metrics such as Microsoft ESRP?"