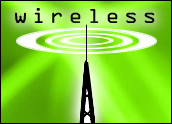 Backers of a narrow-band wireless technology that uses low frequencies alongside existing activity on the wireless transmission spectrum claim better reach than next-generation WiMax wireless, with a lower cost because of the sub-gigahertz spectrum and low power required for the solution.
Florida-based xGTM Technology has been testing a wireless technology the company calls xMax, which it says can take advantage of lower-spectrum performance advantages without impacting the many other users of the spectrum, including TV and radio broadcasters.
Broadband for Everyone
Some analysts were skeptical of the technology. Nevertheless, xMax is being viewed as a potential key to reaching rural and other remote customers with wireless, broadband service.
"Demonstrating that broadband wireless communications can occur at such micro-power levels in the presence of interfering signals overturns long-held industry ideas," said xGTM President Joe Bobier in a statement in May. "What is really exciting, however, is that xMax's unique signal profile is a perfect fit for low frequency channels that have been previously unsuitable for wireless broadband."
xG, which has indicated it will release design information for sub-gigahertz wireless base stations and consumer premise equipment (CPE) later this year, said its technology involves a smart antenna that can pick up the low-frequency signals. The company said that since the higher-performance, lower frequency spectrum has been carved up for many different uses, the latest wireless services have been limited to higher frequencies, which carry a price/performance penalty.
xMax offsets this by enabling wireless broadband in the sub-gigahertz frequencies, requiring only a narrow segment of unoccupied spectrum in order to send its carrier signal at low power, thus avoiding impacting other spectrum users.
'Someone Always Gets Hurt'
However, Ovum Wireless Telecom Vice President Roger Entner said that whenever there is sharing of spectrum, there is usually trouble.
"I'm very skeptical about co-existing technologies that are not coordinated in the same spectrum," Entner told TechNewsWorld. "Somebody's always getting hurt."
The analyst said that while the technology might prove useful in some form, and telecoms are always looking for low-cost, high-quality solutions, existing radio and television broadcasters — which paid for licensed spectrum — are not likely to welcome it.
Claims Interesting But Unproven
Gartner Research Vice President Phil Redman told TechNewsWorld the xMax technology is interesting and with the right infrastructure partnerships, could have a significant impact on the industry.
Redman, who described the wireless broadband technology as "a filter that rides on top" of other wireless technologies such as WiFi and WiMax, indicated, however, that manufacturers still need to be convinced that the technology is for real.
"If the claims are true and it works, it could be an important new technology, but [they] are still not founded yet," Redman said.