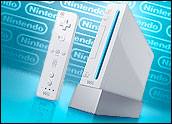 Want to put the pedal to the metal? Or maybe teleport to the year 2636 and battle a bevy of aliens bent on dominating Earth? All that and more is possible following the release of four new classic games on Nintendo's Wii Virtual Console. "Mario Kart 64," "Contra III: The Alien Wars," "Bonanza Bros.," and "Comix Zone" debuted on the Wii Shop Channel Monday, bringing the total number of games available to 46.
Priced between 1,000 Wii Points (US$10) for Mario Kart 64 and 800 Wii Points ($8) for the others, the newly added games increase the Wii's nostalgia quotient for older gamers and introduces the games to an entirely new generation of Wii players. According to Nintendo, Wii users have purchased some 1.5 million titles via the Virtual Console site since its launch last November.
What Was Old Is New Again
Retro games are "oldies but goodies," said Mike Goodman, a Yankee Group analyst. Nintendo's hope is that it will reignite interest for the Wii console in consumers that had played previous versions of the Nintendo platforms. Bringing the older games back can cause gamers who have moved on to other consoles to wax nostalgic as they recall the good times they had playing a game some 10 to 20 years ago.
"Bringing retro games back, you sort of harken back to the games you used to play and say 'Yeah I'd like to get this console so I can play some of these oldie but goodies,'" Goodman told TechNewsWorld.
Titles such as "Super Mario Kart," "Sonic the Hedgehog," "Donkey Kong" and "Donkey Kong Jr." were wildly popular in the 1980s and 1990s. Nintendo is trying to capitalize on their past popularity by bringing the games back, enhanced for today's consoles.
Spreading the Love
Nintendo has a three-prong strategy for growing its marketplace, according to Goodman. First, the company must maintain its appeal to its current core audience of 6 to 16 year olds. Second, the company wants to bring back one-time console users who used to play Nintendo games but over the years have moved on to other consoles such as the PlayStation and the Xbox. Last, they want to attract new users who have not as of yet purchased a game console.
"This is a strategy for points one and points two," Goodman explained. "This is for lapsed users who used to play Nintendo. 'Come on back. Think back to your childhood, you used to play these games. We have them again.'
"For kids today, they may not necessarily be titles that they remember, but they are still fun games," Goodman continued. "It takes games introduced to a previous generation and reintroduces them to a new one. So it is a two-fold strategy."
Joining the Arcade Band
Microsoft launched a similar move for its Xbox 360 game console in July 2006, releasing a slew of 1980s arcade and video games through its Xbox Live Arcade site. So far the Xbox Marketplace has registered some 5 million members, with sales on the site totaling 100 million downloads, 30 million of which were games, according to Goodman.
"Microsoft has had tremendous success with Xbox Marketplace and Xbox Arcade," he said. "
It will not be long before Sony launches its own service for the PlayStation 3 console, Goodman predicted. Sony has already stated it has aspirations to roll out an arcade-like service.