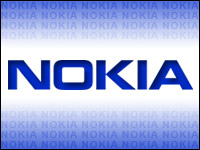 Nokia chief Stephen Elop said Wednesday that his company is in no hurry to get into the tablet market.
In an interview on YLE TV in Nokia's homeland, Finland, Elop observed that there were already more than 200 tablets on the market and only one was really doing well, the iPad, and he didn't want Nokia to put out another tablet that you couldn't tell apart from the others.
Nokia was hard at work on a product that would differentiate its tablet from others currently in the market, he said, adding that the company was weighing whether to use Windows or go with MeeGo.
Nokia recently entered an alliance with Microsoft to use Windows Phone 7 on Nokia mobile devices.
The company's profits have been falling lately, and it recently announced plans to cut 4,000 jobs and transfer 3,000 Symbian workers to Accenture in exchange for mobility support for Nokia smartphones.
'Apple recently surpassed Nokia's total revenue, but Nokia continues to be the largest producer of smartphones per quarter.
Nokia did not respond to the E-Commerce Times' request for comments by press time.
Differentiating From the Crowd
Scores of new tablets are scrambling to attain the success of the iPad. Elop wants Nokia to take the time to create a product that can stand out in the market rather than rushing another clone into battle.
"Stephen Elop's comments look very sensible, in that he appears to believe that a sound strategy and significant financial returns from tablets will rely on selling more than small quantities as an also-ran," Martin Bradley, an associate director at Strategy Analytics, told TechNewsWorld. "The CEO wants to ensure that any Nokia tablet would be distinctive and offer a unique proposition. There would be hardware, software and ecosystem components. Apple has excelled in all three."
Nokia has deep experience producing quality hardware. Questions remain, however, about a suitable OS.
"At present, Nokia may well be focusing on hardware form factors, which is a strength area," said Bradley. "Although it does have some software options for tablets, Microsoft Windows 8 is not ready, and MeeGo still requires further development. The Microsoft route also partially addresses the tablet ecosystem dimension."
When it was announced, the deal with Microsoft specifically covered smartphones, Bradley noted.
"We would expect the significance of the Microsoft OS in tablets to increase in the medium term, he said. "However, much rests on whether Microsoft sees commercial advantage in using Nokia in this way."
Gathering Stones Before Confronting the Giant
A quality tablet OS from Microsoft could put some bulk into Nokia's strategy. A well-planned dual strike on the tablet market from Microsoft and Nokia could prove promising.
"I have to agree with Elop's view of the tablet market at this point in time," Michael Morgan, senior analyst of mobile devices for ABI Research, told TechNewsWorld. "Nokia has much on its plate right now, and anything that they could bring to market would not be particularly differentiated — unless it was a MeeGo tablet."
Nokia will have to wait for Microsoft if it wants to deliver a great tablet OS, Morgan noted. "When that happens, Nokia would serve as a great replacement for HP in terms of distribution." A minus, of course, is Nokia's lack of U.S. presence.
Apple has a vice grip on the top spot for tablets, perhaps the only truly profitable spot. Apple's must-have iPad is also leagues ahead with its ecosystem.
The iPad "has the huge iPhone install base to draw from, excellent developer draw, and it was the first mover on this new device segment," noted Morgan.
There were tablet computers before the iPad, but it took Apple to develop a dazzling consumer version, he said.
"As the progenitor of this space, only Apple really understands the use-case subtleties that are being targeted by media tablets," said Morgan. "The iPad has delivered the most stable and tailored software for tablets. Android is catching up, but this will take some more time."