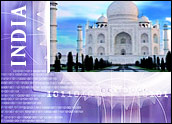 Microsoft has announced a delay in the introduction of its Windows XP Starter Edition — a stripped-down, lower-cost version aimed at developing nations — in India, but the company has already pushed the product into other Asian countries in what analysts described as a growing battle for emerging markets.
A Microsoft official said Windows XP Starter, which has already been released in Malaysia, Indonesia and Thailand, will be released in India in June, a few months later than planned. The lower priced product — an effort to entice new, price-conscious users, offset piracy, and prevent loss of new market share to open-source alternatives — is also scheduled to be released in Russia this year.
Starter Strategy
The Starter version, which is not sold as a stand-alone retail product, depends entirely on partnerships with local system vendors who bundle the software into low-end hardware. Reportedly such vendors have resisted pre-installation of Microsoft's XP Starter, opting instead to ship Linux, pirated software or no operating system at all. Microsoft has earlier faced the criticism that its donation of Windows XP to schools and governments in developing nations is a ploy to hook those consumers and organizations on Microsoft's proprietary product.
Despite the problems, Microsoft has succeeded with its Starter strategy, according to Yankee Group senior analyst Laura DiDio.
"It's doing very, very well," she told TechNewsWorld. "They have a number of negotiations and local incentive plans. Microsoft is being very aggressive about this."
Fight on New Fronts
DiDio said that Microsoft is not alone in its efforts to offset piracy and tap into the huge numbers of potential new customers in developing markets throughout Asia, the Middle East and Eastern Europe.
"When you have emerging nations, you're looking at a green field market opportunity," she said. "[Microsoft's] rivals — IBM, HP and Oracle — are being equally aggressive about pushing Linux and open source."
The markets will be difficult to crack, given the pervasive piracy problems and other issues specific to each region. The rewards, however, could be great, DiDio said, and the major vendors will all be fighting hard for market share.
"There's going to be a lot of interesting dynamics and … a lot of jockeying for position," she said.Emerging nations are realizing their importance and clout and will demand concessions and play the major vendors off one another, DiDio added.
Product for Price Point
IDC Vice President Roger Kay told TechNewsWorld that both piracy and open-source software are forcing Microsoft to make more competitive offerings in such markets.
"Microsoft is motivated to make an attractive offering for people who are more price-sensitive because there are competing products now that could come in against them," he said.
By paring out some of the features and functionality of Windows XP, Kay said, Microsoft is able to offer both product and price differentiation with the Starter version of the operating system.
"If they create a distinction between a basic product and a better version, they create new price points," he said.
Charitable Acts
In its push into developing nations, Microsoft may also benefit from the charitable giving of its chairman and chief architect Bill Gates, whose foundation supports worthy causes such as the fight against AIDS in the same regions.
"It certainly doesn't hurt Microsoft's image to see the world's richest man who is on top of the world's biggest software company coming over and doing this type of [charitable giving]," DiDio said.
IDC's Kay agreed. "By directing and re-directing charitable contributions, [donors] can wield a tremendous amount of power in societies," he said, "oftentimes more than they can through business alone."