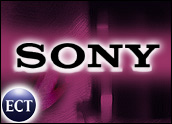 Sony's PlayStation 3 (PS3) price shift spread to its home territory in Japan Tuesday with a price cut on its 20 GB (gigabyte) and 60 GB PS3 models, the company announced. In addition, Sony Computer Entertainment Japan (SCEJ) said it will make the latest 40 GB model available to Japanese gamers.
The announcement comes less than a week after Sony Computer Entertainment Europe disclosed new pricing in Europe, the UK, Ireland, the Middle East, Africa and Australasia, and the new 40 GB model.
Sony's new DualShock 3 Wireless Controller will also make its bow in Japan this holiday season. Available Nov. 11 in both "Black" and "Ceramic White," the controllers will sell for 5,500 yen (US$47).
Despite the 40 GB PS3 rollouts in other regions, it remains unclear whether the smaller hard drive will hit North American shores, but the price change will likely help promote sales in Japan.
Juggling for Japan
Sony's new addition will arrive on Nov. 11 and retail for 39,980 yen ($342). The new SKU will also come in two colors, the standard "clear black" as well as "ceramic white." New pricing for the 20 GB and 60 GB versions of the PS3 will go into effect Oct. 17 at 44,980 yen ($384), and 54,980 yen ($470).
The price changes and new model in Japan may be Sony's attempt to make its PS3 more competitive against Nintendo's Wii, which has outsold the PS3 by a ratio of at least four to one since April.
"In Japan, a lower price point should help compete with the Wii," Brian O'Rourke, an InStat analyst, told TechNewsWorld.
"The cut will help in Japan, no question," Michael Pachter, a Wedbush Morgan analyst, agreed. "The Wii's lead will continue, but the ratio will decline, probably to two to one."
Introducing price cuts and the 40 GB model in Japan is a good short-term move, Mike Goodman, a Yankee Group analyst, told TechNewsWorld, because it is basically a two-console market — Microsoft's Xbox sales there are anemic at best there.
"If they can knock that four to one ration down to three to one or even two to one, they're going to start to pick up market share and will significantly increase their installed base. That is not a long-term strategy because, of the major gaming markets, Japan is the smallest and tends to mature the fastest. But it offers the biggest bang for your buck in the short-term," he explained
Price, however, is not the only linchpin for Japan, according to O'Rourke. Software will also be key in the Japanese market.
"Sony will have to release some more compelling titles for the Japanese market, where the tastes tend to be quite different from the European and North American markets," he added.
40 Headed This Way?
Sony's 40 GB model is set for release everywhere but North America by mid-November. Longstanding habits of console makers may have convinced many American and Canadian gamers to put themselves in a holding pattern waiting for the latest PS3 model to hit store shelves; however, not every industry watcher believes the 40 GB PS3 is a sure bet to land on U.S. shores.
"I don't think it's a foregone conclusion that the 40 GB will come to North America," O'Rourke explained. "Remember that Sony dropped the 20 GB model here a few months back. It will depend on how the SKUs sell."
Pachter had a different guess.
"My guess is that they will introduce the 40 GB model before Christmas, likely in November and they will bite the bullet with the 60 GB and price/bundle it to clear out. Best guess is that the 40 GB is introduced at $399 and the 60 GB will be priced at $499 with a game and an extra controller," he said.
Their Price, Your Price
It's typical for vendors to offer separate pricing schemes depending on the region due to economic factors such as currency fluctuations, tariffs and value added tax (VAT). Sony's latest PS3 announcements, however, continue a series of turbulent price and SKU shifts that may leave consumers more confused than hungry to buy.
"Sony does not have a playbook for how to play from behind," Goodman said. "They've never had to do this before. Their playbook is all about being a front-runner and how to maintain your market share and market advantage. How to play catch-up — I don't know if they have plays in their playbook on how to catch up. They are throwing a lot of stuff up against the wall and seeing what sticks."
The multiple announcements are also a reflection of the organizational structure at Sony, with Japan calling the shots and with supply issues affecting the products offered, Pachter pointed out. Sony appears to want to shift away from the 20 GB and 60 GB models in favor of the 40 GB and 80 GB versions. The only problem is they have a lot of leftover inventory — especially of the 60GB model.
The product offering, Pachter said, is "all over the map" with Sony since its launch in November 2006, introducing four separate PS3 models, two of which have been discontinued. That is "very odd," he opined.
"Their solution is to utterly confuse the media and the financial community with all of these SKUs and staggered introductions," he continued. "It's not likely that the 'average' consumer is confused — at least 'til they walk into [a] retail[er], but the hardcore consumer is well aware of all of these different models, and the U.S. hardcore customer will likely sit back and wait for the 40 GB SKU to be introduced in the U.S."
Sony in every region has mishandled their communications with consumers, Pachter added.
"They should just say that there will be two models, 40 GB and 80 GB, price them at $399 and $499 and price the remaining 20 GB and 60 GB models to clear. They can maintain price integrity by offering them at the same price points with bundles of games or accessories, but they need to get a consistent message out," he stated.