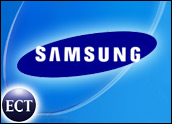 Unfortunately for Samsung, it is not only the latest dynamic random access memory (DRAM) chip maker to admit to price fixing, but it is also paying the largest fine, US$300 million, for the illegal activity alleged by the U.S. Department of Justice.
The South Korean company joins other DRAM chip makers Hynix and Infineon, which have already agreed to settlements equal to roughly half of Samsung's announced this week.
U.S. officials alleged the DRAM chip makers were trying to offset the wild swings of the DRAM market, which supplies chips for PCs, mobile electronics and other devices, by colluding to fix the price of the memory chips during a significant bottoming out from 1999 through 2002.
Feast or Famine
Gartner research Vice President Martin Reynolds told TechNewsWorld the DRAM market has always been volatile, with big profits and big pitfalls in price for manufacturers.
"As with any market, if you can set the price independent of market conditions, you can make more profit," Reynolds said. "That then makes it difficult for competitors to be successful."
Reynolds explained that DRAM is a "flexible product," and PC and electronics makers use it more — or less — depending on the going price.
And while companies such as Apple have drawn heavily on the elastic price of DRAM memory, Reynolds said it and other technology companies are unlikely to feel any impact from the settlements.
Admission of Accountability
Nevertheless, the settlements do have the potential for significant impact on Micron, the sole U.S. DRAM player, according to Reynolds.
The analyst also said the size of Samsung's settlement indicates the company — whether it was following foreign practices or was genuinely trying to manipulate price — conceded guilt of doing something it should not have.
"When you see a settlement this big, you're seeing them basically agree that they got caught," Reynolds said. "It levels the field, and it lets companies know they do have to follow the accepted rules of business, or face the government."
Futile Fixing
Semico Research analyst Jim Handy told TechNewsWorld the DRAM makers were allegedly trying to circumvent a DRAM price that was "basically falling apart" at the time the activity — which reportedly included emails, phone calls and other communications — supposedly began in 1999.
Handy, who said the business practices may have been acceptable outside the United States, indicated that the price-fixing efforts did little to stem the plunge in DRAM pricing, which continued to fall through June 2002.
"It's ironic that while they were trying this, prices fell below cost," he said.