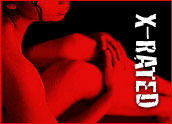 Could it be that all of that pornographic spam is working, or is it just that Internet users are quietly peeking at porn behind all of those other browser windows for research, news, shopping and searches?
An analysis of the percentage of porn site visits versus search engines, including top portals Google, Yahoo and MSN, and other less provocative Internet content indicates that porn is atop the other areas, including other entertainment and e-commerce destinations.
Research from Hitwise, which uses ISP-based network traffic to measure site visits, indicated that nearly 19 percent of all Internet site visits ending the week of May 29th were made to adult content sites, which consist of a highly fragmented destination demographic.
"Just to give an example of the more than half of a million sites we're monitoring, 39,000 are adult content sites," Hitwise vice president of research Bill Tancer told TechNewsWorld. "It's so fragmented, it makes it difficult to track."
Tancer explained that the sheer volume of visits to pornographic sites — 18.8 percent of all traffic — is divided among the thousands of different adult sites, none of which can claim even a single percentage point of total visits to itself.
Smut Ranks Second
Tancer said of top-level categories that include business and finance, shopping and classifieds — which both got about 7 percent of all Web site visits for the week ending May 29th — adult-content sites are second only to "the catch-all category of computers and the Internet," which the researcher said includes e-mail, search, communities and more.
Tancer said Hitwise tracks the Web use of 7.5 million people by looking at network traffic from ISPs with which Hitwise has relationships. Another 2.5 million users are considered through opt-in agreements to have their use tracked, he said.
"I think that we have the absolute best methodology to track this," Tancer said. "We have 10 million users in the U.S."
Difficult To Track
Tancer might have a point, because phone and other more personal surveys, such as those used by the Pew Internet and American Life Project, fall victim to an unwillingness to be as open about pornography as about other Internet use.
"This is one of the big, untouched research areas," Pew research specialist Mary Madden told TechNewsWorld. "For many reasons, it's incredibly difficult to get an accurate reading."
Madden added that while it is an "incredibly thorny subject," the extent to which American Internet users consume pornography online is also "an incredibly important one."
She added that Pew is assembling scholars and formulating a proper approach to "try and figure out how to do a legitimate study in this area."
Higher Than Hits Suggest?
Pew did ask adult survey respondents whether or not they ever visit an adult Web site, but that occurred nearly two years ago. According to the responses, 13 percent of adults said they had found their way to pornography online.
"It's safe to say that number is probably a lot higher in reality," Madden said.
The Hitwise figures would support that, but Pew director Lee Rainey added that an increased female presence on the Web might call the prevalence of porn into question.
Rainey, who said the Hitwise figures do not sound radical, told TechNewsWorld that previous studies have focused on an Internet audience dominated by young men, which increased the likelihood that porn would be popular.
"You need to make sure the sample is a good representation of all Internet users," Rainey said. "Everybody asks this question. We're going to work hard in the next year to see if we can capture that."