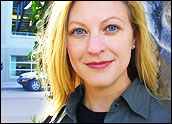 For those who think their cable bills are soaring to all-time highs, it might be reassuring to know that a bipartisan group of U.S. senators agree. At a recent Senate Commerce Committee hearing, members pondered the reasons for the rate hikes.
"There is only head-to-head competition in less than two percent of America," said Senator Gordon Smith (R-OR). He's right, and one of the biggest barriers to competition in the cable market is franchising rules — the regulatory system that allows local governments to set the terms and conditions for businesses to enter the video market.
Calling for Reform
As it works now, video providers are required to pay "franchise fees" to their local franchise authority, which is typically a municipality, but can also be a state or a region. Through these fees, the authorities grant the right to "rent" the public right-of-way to video service providers, which must access streets and public spaces to install and maintain programming equipment.
There was a time when cities were regulating what was effectively a monopoly service for local residents, but now that competition is available from a variety of technologies, such as satellite and the Internet, it's time to revise the regulatory system. The problem is that many cities are unfortunately working to protect franchisees from competitors in exchange for the significant financial and service concessions they get from cable companies.
If Congress acts to remedy this problem, consumers will benefit and the economy will grow as new investment gets injected into video technologies such as Internet Protocol Television (IPTV). It's encouraging to see that Senators John Ensign, John Kerry, Jim DeMint, John Rockefeller, and John McCain joined with Senator Gordon Smith in calling for reform.
Consumer Protection
In their letter, the Senators say that "in the interests of protecting consumers and promoting investment, the Congress should reform existing policies to ensure that they reflect the extraordinary changes in the communications marketplace, including new technologies and the desires of new entrants to compete with the incumbent provider."
What the senators are saying makes a good deal of sense. Consider the astounding results in the real world when competition is allowed to flourish.
Just weeks following passage of a bill last summer that authorized Texas to grant statewide video franchises, Verizon introduced its FiOS TV service in Keller, Texas, offering 180 video and music channels for US$43.95 a month, or a 35-channel plan for $12.95 a month. In response, the local cable company, Charter Communications, dropped its prices, offering a package of 240 channels and fast Internet service for $50 a month.
That's a big savings for the people of Keller, compared to the $68.99 Charter once charged for a TV package alone. Unfortunately, Americans in other parts of the country don't yet have the benefits of policy reform and are still paying too much.
Stemming 'Deadweight' Losses
A recent study by the Mercatus Center at George Mason University calculated that consumers are paying an extra $8.4 billion in costs in the form of higher rates for service, fees, and equipment as a result of video franchise regulations. The study also found $1.7 billion in "deadweight loss" or value that consumers forego because higher prices induce some consumers to go without cable television. That's a lot of money that could be saved and put to better use, making it imperative that Congress act now to fix the system.
New technologies that allow for high-speed data transfer over the Internet have revolutionized the way consumers and businesses communicate, shaking up the nation's communications sector from telecommunications to cable. Laws that used to make sense have now become obstacles to positive change and consumer benefit.
Congress is starting to act on many of these problems, and it is important that they finish the job. Rumors that reform won't take place this year should fuel enough consumer anger to shift attention away from American idol and towards the nation's political masters.
---
Sonia Arrison
, a TechNewsWorld columnist, is director of Technology Studies at the California-based
Pacific Research Institute
.
---