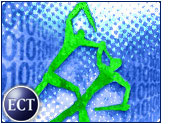 In a new report, the Entertainment Software Association counters the perception that it sells mostly violent video games to America's youth. Mature-rated games accounted for just 12 percent of last year's US$7 billion in computer and video game sales, according to the report.
Despite the decline in violent video game sales, lawmakers across the country are contemplating restrictions on the sale of the most violent games. The response comes after some victims of crimes — that were supposedly inspired by violence in games such as Grand Theft Auto — actually have sued game makers and distributors.
Entertainment Software Association president Douglas Lowenstein told TechNewsWorld that although 2004 sales of mature-rated games might grow with much-anticipated big titles, the idea that industry sales are driven by violent games is inaccurate.
"There is a perception that the market is dominated by content that is inappropriate for minors," Lowenstein said. "We're hoping this [report] will cause individuals to [rethink] this."
Drop in Death Games
Citing research from NPD Group, the ESA reported that the majority of computer and console games sold last year were rated E, for everyone. E-rated games amounted to 54 percent of all games sold last year. Teen, or T-rated, games followed E-rated games at 30.5 percent. Finally, mature, or M-rated, games accounted for 11.9 percent of total game sales last year.
"The fact that 44 of the 49 games that sold more than half a million units were rated E or T reflects the fact that this industry is producing a broad array of entertaining content appropriate for people of all ages," Lowenstein said.
He went on to credit gaming's broad audience for the ability of the entertainment software industry to outpace the annual growth of the movie and music industries.
Blockbuster Basis
Lowenstein said the decline in sales of mature-rated games was largely a result of the absence of a "GTA-level" title, alluding to the popular and violent Grand Theft Auto game that is currently the subject of a lawsuit.
However, he indicated there might be significant game titles coming in 2004 — including Halo II, a new Grand Theft Auto and Doom 3, among others — that could drive higher sales in the violent category.
"There could be some titles that push those numbers up to the same level or even higher," Lowenstein said. "It's certainly a bigger share of the market than it was two or three years ago, and it wouldn't surprise me if it continues to grow."
The ESA numbers come as the game industry is under increasing pressure from local and state governments, as well as victims of crimes supposedly inspired by violent games, to take responsibility for real-world violence.
Council and Court Consideration
Tennessee attorney Richard Talley — representing several plaintiffs in a $246 million wrongful death lawsuit against GTA maker Take-Two Interactive and its distributor Rockstar Games, marketer Sony and seller Wal-Mart — told TechNewsWorld that although gun access and parental involvement were factors in a motorist shooting last June, the violent game was just as responsible.
ESA's Lowenstein referred to a recent retailer pledge to crack down on age requirements and also referred to findings from the National Institute on Media and the Family that indicate sales of mature-rated games to minors are prevented 70 percent of the time. He said tougher enforcement on game rentals and purchases — coupled with parental involvement — are adequate to deal with the issue.
"Our position is these kinds of bills to regulate content or games are both unnecessary and unconstitutional," he said. "With appropriate parental involvement and effective retailer enforcement, that's a pretty good one-two punch."