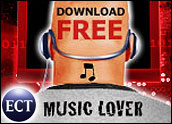 The Recording Industry Association of America has done it again, putting another 532 alleged illegal file-traders in its legal crosshairs as it tries to push users from free, unlicensed peer-to-peer networks to legitimate song sites for purchasing music on the Internet.
The RIAA put particular emphasis on college campuses in the latest round of copyright-infringement lawsuits, taking legal action against users at some of the country's top universities, including Georgetown, Indiana, Marquette, Michigan, Pennsylvania, Stanford, UC Berkeley, USC and Villanova.
The recording industry group, which touted public and campus support for its strategy, has taken 1,977 individuals to court since the lawsuits began last September, accusing them of illegally trading "substantial amounts" of copyrighted music, RIAA spokesperson Jonathan Lamy told TechNewsWorld.
While the RIAA continues to claim its effort to educate the public and scare illegal file-traders is working, Yankee Group senior analyst Mike Goodman reported the number of free P2P users actually has been creeping up again since the beginning of this year.
Although the RIAA blamed a courtroom defeat — which hampered its ability to get subpoenas on suspected file-traders — for the uptick in file-sharing, Goodman told TechNewsWorld that the reason for increased file-trading is simpler: "Internet users want to download music from peer-to-peer networks."
Caught on Campus
As with previous rounds of lawsuits, the RIAA identified the accused 532 illegal file-traders — 89 who were using university networks for the activity — by capturing Internet protocol addresses from service providers or campus networks.
Lamy said the same technical process is used for both ISPs and college networks, as the RIAA "can glean the same from an IP address whether it's a commercial ISP or a university network."
The RIAA said that while piracy remains relatively common on college campuses, there has been progress toward stemming it in the last two years, mainly thanks to university efforts to educate students and, more importantly, to regulate networks and bandwidth.
Attractive to Administration
The RIAA also referred to efforts such as those by the legitimately reborn Napster music store, which has forged partnerships with a number of universities to provide music to students.
Goodman, who praised the Napster strategy, said other music services are interested in similar efforts to win the college audience as customers.
The analyst said colleges want to deal with student and faculty use of P2P networks for illegal file-trading, but primarily because of technical and security issues, rather than fear of lawsuits by the RIAA.
"Contrary to the RIAA opinion, I would call it grudging acceptance versus enthusiastic acceptance," Goodman said. "Colleges are concerned for two reasons: One, they don't want to get sued; and two, file-sharing takes up a significant amount of bandwidth on the network and introduces viruses onto the network, so it makes them vulnerable."
Supporting the Suits?
In addition to claims that its strategy is proving successful, the RIAA also pointed to a March survey from Peter D. Hart Research Associates that indicates people support the group's legal efforts by a two-to-one margin. The RIAA said that among students, half are supportive and understanding of its efforts, while 27 percent are unsupportive and negative, according to the survey.
Goodman conceded that the RIAA's efforts have changed the behavior of some U.S. file-traders — who now share fewer songs to avoid sticking out — but he vehemently disagreed with the RIAA's survey numbers.
"They have zero support, I would argue, on college campuses," Goodman said. "In reality, people like music, not the labels."