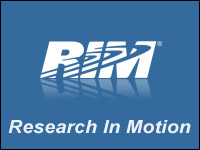 As a deadline looms to decide the fate of the BlackBerry Messenger service in Saudi Arabia, Research In Motion is reportedly testing a series of in-country servers that would enable government monitoring of communications over the BlackBerry network.
RIM is reportedly working with the kingdom's three mobile-phone operators to test the servers, which would support the government's stated desire to monitor user communication on BlackBerry devices so as to prevent terrorism and illegal activities.
An order by the Saudi telecom regulator threatened to shut down BlackBerry Messenger at midnight on Monday — that is, 5:00 p.m. EDT — if the mobile carriers did not fulfill unspecified requirements.
RIM declined to confirm the reports.
"We'll let you know if there are updates to share," Marisa Conway, a spokesperson for RIM, told TechNewsWorld.
RIM's Biggest Middle East Market
News of RIM's arrangement with Saudi Arabia comes amid growing protests by other nations over the tight security in BlackBerry's network.
Typically, BlackBerry messages have been handled exclusively through servers in Canada and the United Kingdom, making it impossible for local governments to monitor them.
The United Arab Emirates last week announced that it would suspend BlackBerry email, messaging and Web-browsing services starting in October, and similar sentiments have been heard from the governments of countries Kuwait, India and Indonesia.
The governments of both the United States and Canada have expressed concern over the effects of such proposed BlackBerry bans.
There are some 700,000 BlackBerry users in Saudi Arabia, making it RIM's biggest Middle East market, Reuters reported.
'The Line Has Been Drawn'
"The line has been drawn in the sand," telecom and wireless analyst Jeff Kagan told TechNewsWorld. "RIM, which never had to answer to anyone, now has to answer to this government if they want to continue doing business over there."
RIM is "a strong company with many happy customers, but the marketplace is rapidly changing," Kagan pointed out. "They have been having a tough time keeping up, and are struggling with other issues as their key markets fray around the edges."
It's a new kind of challenge for the company, Kagan added.
"We are only at the beginning of these new stories, and we have not seen RIM deal with these types of issues before," he pointed out. "We don't yet know whether RIM will look better or worse when it is over, but we have to hope it has a happy ending."
'It's Not a Secret Spying Thing'
The arrangement whereby BlackBerry traffic is sent through local servers "is the quickest workaround possible," Mike Morgan, senior analyst for mobile devices with ABI Research, told TechNewsWorld.
It was evident from press reports that "the telcos didn't want to give up the service," Morgan added.
Though many have expressed privacy concerns over the practice of monitoring communications in countries like Saudi Arabia, "everyone is aware" of the monitoring, Morgan noted. "It's not a secret spying thing, if you will."
Other Countries to Follow?
In any case, "something had to be done," Morgan asserted. "At least this way RIM can say, 'we have a unique situation here.' It's not a huge part of their market share."
What remains to be seen, of course, is whether this move creates a waterfall effect.
"We're going to have to see how the reaction takes on this," Morgan concluded. If the government is satisfied, "I wouldn't be surprised if folks like India and other countries follow.
"What surprises me is that we haven't heard this from China," he added. "It makes me think it's not a huge part of the market share there, or else they already have a way around it."