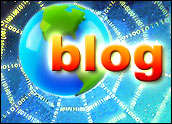 A court in Saudi Arabia declined to hear the case of Raif Badawi, a liberal blogger who was accused of apostasy, according to the BBC.
Apostasy,defined as the abandonment of one's faith, is a particularly grievous charge in Islam. Had it been so inclined, the court that turned down the case could have sentenced Badawi to death.
As it stands, Badawi's charge was referred to a lower court, according to the BBC.
Badawi was arrested last year for such dastardly deeds as Liking a Facebook page for Arab Christians and declaring May 7 a "day for Saudi liberals," according to the BBC.
Friends and family have distanced themselves from the couple, Badawi's wife told the BBC.
Although she now lives in Lebanon, she still receives threats, she added.
Saudi authorities are particularly uptight about social media. Saudi writer Turki al-Hamad was arrested last year and is currently under a form of house arrest for tweets deemed critical of Islam.
In addition, tweets earned writer and blogger Hamza Kashgari extradition from Malaysia to Saudi Arabia, where he is now in jail.
Dotcom Apologizes for Mega Glitches
Kim Dotcom, who celebrated the one-year anniversary of his arrest by launching a new file-sharing website, apologized for glitches with the service.
Mega, the successor to Megaupload, experienced problems caused by "massive global PR," Dotcom said in a tweet.
The site attracted 1 million visitors and 500,000 registered users in the first 14 hours, AFP reported, citing Dotcom.
Currently in New Zealand, Dotcom is free on bail and is awaiting an August extradition hearing that could land him in the U.S.
Megaupload generated more than US$175 million in criminal proceeds and cost copyright owners $500 million, U.S. authorities have claimed. Dotcom faces up to 20 years in jail if convicted in the U.S., although it's no sure thing that New Zealand will grant the extradition request.
Apple Losing to Pint-Sized Competitors
Apple is being edged out by itty-bitty China Wireless Technologies, which is less than 1 percent the size of Apple, according to Bloomberg.
China Wireless, whose "Coolpad 8060" costs 619 yuan — less than one-fifth as much as a low-end iPhone and less than one-eighth as much as an iPhone 5 — is part of a quartet of domestic companies outdueling Apple in China, Bloomberg noted.
China Wireless reportedly expects its sales to rise 40 percent in 2013, to 28 million phones. Apple, meanwhile, has slipped to sixth place in the Chinese mobile market.
In China, Apple is caught between its luxury image and the nation's decidedly unluxurious salaries. To address this quandary, Apple recently unveiled an installment plan for Chinese consumers. There are also rumors that Apple might produce a cheaper iPhone targeted at Asian markets.
Germans Web Users Targeted in Malware Assault
Malware disguised as a flight confirmation from Lufthansa Airlines has hit Germany, according to Naked Security.
The malware installs malicious code onto computers, allowing third-party hackers to send commands, steal information or install more malware, Naked Security said.
The lesson: If you aren't waiting for a flight confirmation, don't click on a flight confirmation.