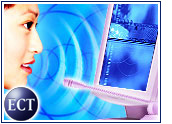 In a move described by at least one industry observer as something the Baby Bell had to do, SBC Communications has introduced Voice over Internet Protocol (VoIP) — a technology that will let customers conduct conversations using the Internet rather than telephone systems.
SBC said the "powerful new service options" are just the beginning of its IP portfolio, and noted that its PremierSERV hosted VoIP product is immediately available with virtual private network (VPN) options so employees can use the service remotely.
SBC group president of marketing and sales Ray Wilkins said the company is taking advantage of new "regulatory freedom" to offer the service in all 50 U.S. states. "We're matching our national scope with innovative, in-demand products that address what is perhaps the hottest topic among CIOs today — voice-data convergence," he said in a statement.
Yankee Group vice president Zeus Kerravala told TechNewsWorld that the move comes as no surprise, given that competing cable companies are now offering voice, video and audio in addition to standard cable programming and Internet services. "The Bells have to do this to keep from falling behind the cable companies," Kerravala said.
Carrier Convergence
SBC said its managed IP communications products will enable businesses to converge voice and data applications on a single platform, saving money and delivering tools to increase employee productivity, including a single inbox for voice and e-mail messages.
The company said its hosted VoIP product, available initially to select markets, and its forthcoming IP-VPN will enable businesses to adopt IP capabilities without extensive up-front capital investment or in-house management. "The new offerings augment the existing SBC data and voice networking services to provide a comprehensive range of options for businesses of all sizes," SBC stated.
Other efficiency gains touted by SBC include several services: call forwarding to mobile phones; "click to call" for one-click calling from a phone or Web browser; browser-based conferencing to schedule calls on demand; and plug-and-play capability to let users plug in IP devices anywhere within a corporate network using regular phone numbers.
Gartner analyst Deborah Kish told TechNewsWorld that all of the carriers are trying to converge data and voice networks for efficiency, "but the reality is true convergence hasn't happened yet because it's difficult."
Bells Bygones
Kerravala said SBC's move is a response to the inefficiencies of aging circuit-switch networks and an embrace of packetized or IP technology, which is how data flows across the Internet.
"By packetizing, it's a much more efficient way of networking," Kerravala said. "It's about making it easier to create bundles. It's a single bill," he added, referring to possible offerings from SBC corporate customers.
He noted that while voice and data communications increasingly will rely on IP networks and the public Internet, he expects on-demand video will not be far behind because it is something cable operators already deliver.
Ups and Downs of IP
Kerravala also said SBC's announcement demonstrates how VoIP is "here to stay," although he referred to several ongoing issues — including call quality and reliability — that the old switch system ironed out long ago.
"The technical problems will eventually get fixed, and when it happens, there's no reason to think voice over IP won't dominate," he said. "But I think it'll take nine or ten years."
SBC pointed out that its VoIP — offered over its own, proprietary network rather than the Internet — marks an improvement in quality.
Kerravala agreed the private network gives SBC more control over quality, as the company can better determine traffic flow. However, he added that reach becomes an issue with a private network.
"The nice thing about voice over the Internet is that your reach is unlimited," he said.