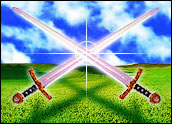 Until recently, the closest Facebook users could get to playing Scrabble online was Scrabulous, the wildly popular application launched by two Indian brothers back in 2006.
That game — essentially a Scrabble impostor — now attracts some 600,000 users per day, but in the last few weeks a new, official beta version of the popular board game was quietly launched on Facebook.
Dubbed "Scrabble by Mattel," the official game was created by RealNetworks' GameHouse division and is available only to players outside the United States and Canada. Though it's not seeing anywhere near the traffic Scrabulous gets yet, "we've been getting good feedback and suggestions from users," Ryan Luckin, a spokesperson for RealNetworks, told TechNewsWorld. "Overall, response has been very positive."
What remains to be seen, however, is whether the real Scrabble can beat Scrabulous at its own game.
Legal Quagmire
Complicating the situation is that the Scrabble game is jointly owned by Mattel and Hasbro under an agreement by which the latter holds the rights within North America, while the former holds them everywhere else.
Because of the close similarity of Scrabulous to the real Scrabble game, both Mattel and Hasbro threatened legal action against the online game's developers earlier this year. Tens of thousands of Scrabulous fans petitioned and pledged to boycott Mattel and Hasbro as a result, according to The New York Times.
RealNetworks, meanwhile, has licenses with both Mattel and Hasbro, and has also been involved in discussions with Scrabulous' owners to find a way to keep that game alive. "Because we have licenses with both Hasbro and Mattel, we have a certain function we can play to make that happen," Luckin explained.
Despite its involvement in launching the first official Scrabble version, RealNetworks is still committed to continuing its negotiations with Scrabulous, Luckin asserted.
Scrabulous in the Lead?
How this game-to-game competition will play out depends on many factors, and one of those is the basic fact of how good the new, official game is.
As it stands, Scrabble by Mattel is slow to load and update, and the words it accepts do not reflect the Tournament World List Scrabble dictionary, The New York Times noted.
The fact that it's not available in North America is undoubtedly another factor in the mix. So far there are no announced plans for Hasbro to bring an official version of Scrabble to Facebook users in North America, Luckin said.
Copyright Concerns
Then, of course, there are the copyright issues.
"Copyright protects the expression of an idea, but not the idea itself," Sean Kane, an attorney with Drakeford & Kane, told TechNewsWorld.
"The idea of a game that's formed by putting letters together is not something that should be copyrightable by itself, but the more you make the game look like Scrabble, the more argument the owner of Scrabble would have that you're infringing on their rights," he said.
Under copyright, there are a bundle of discrete rights given to copyright holders, one of which is the exclusive right to make derivative works, technology attorney Raymond Van Dyke told TechNewsWorld. "As Scrabulous looks quite a bit like the original work, it is understandable that Mattel and Hasbro have grave concerns about this game," he said.
'In for a Fight'
Under trademark law, meanwhile, the central issue is the need for a lack of confusion, Van Dyke pointed out.
"Consumers are likely to believe that Scrabulous is sponsored or otherwise approved by Scrabble's owners, thereby creating confusion as to source," he explained. "This exact issue will likely arise in the processing of the Scrabulous trademark application."
It seems clear that Scrabulous's designers are "trading on the goodwill of Scrabble and the extraordinary popularity of the underlying game," Van Dyke added.
"There is and will be confusion, especially as approved Internet versions are rolled out," he concluded. "The substantial similarity and identity of the two games and likelihood of confusion on the two names mean that Scrabulous is in for a fight."