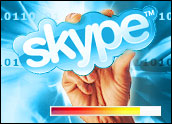 Wireless 802.11, or WiFi technology, is being combined with voice over Internet protocol (VoIP) to provide free phone calls at public WiFi hotspots in the UK through a new service from Internet provider Broadreach Networks and VoIP specialist Skype.
The companies said the service will consist of Broadreach's 350 fixed and WiFi wireless Internet access hotspots in public places and free access for Skype users.
"Wherever there is a ReadytoSurf hotspot, Skype users will enjoy the benefits of their Skype account at no charge whilst away from the home or office," said a press release announcing the venture.
Obstacles to Success
Analysts indicated while VoIP in the home and office setting is continually gaining traction, the technology's use in the mobile arena is limited by a number of factors, including quality of voice communication, number of users and devices, and WiFi network robustness.
Gartner research Vice President Phil Redman also pointed out the convenience and typically low cost of simply using a mobile phone even if a free VoIP call is available at a train station, cafe or other hotspot.
"Now, [VoIP] is convenient in a fixed area or at home, but it's not convenient yet to take it in a mobile environment," Redman told TechNewsWorld. "Right now, it's still real bleeding edge."
Talk, Surf, Pay
Broadreach and Skype said the deal will benefit UK Skype users and extend the reach of its 28 million users worldwide. Skype's free VOIP services, now available at Broadreach's WiFi hotspots, include instant messaging, conference calling, file transfer and directory.
For Broadreach, a UK company with 110,000 registered users, the deal will boost use of its ReadytoSurf hotspots, and despite the free Skype calls, users will have to pay for access to data services, including Internet browsing and e-mail, the company said.
"For us, the deal will drive awareness and use of our sites for data access services," said a statement from Broadreach chief executive officer and founder Magnus McEwen-King.
Hold the Phone
Gartner's Redman said although VoIP serves as a convenient and compelling voice solution in the home, it is hard to top the convenience and familiarity of the cell phone in the mobile setting, particularly given the lingering issues around mobile VoIP.
"Because quality of service is going to be difficult, it is going to be challenging to providegood services," he said.
Indicating there might also be a lack of demand for VoIP service on the go, Redman added that although Gartner predicts the majority of Skype Internet calls will be wireless within a couple of years, the technology will be closer to a wireless phone than to a mobile phone.
Tying Technologies
Yankee Group analyst Phil Marshall told TechNewsWorld that while there is a great deal of interest in mobile VoIP by wireless carriers and VoIP vendors, there are still challenges that include: the robustness of WiFi and wireless LAN (WLAN) technology for voice; lack of users; and availability of devices, which pales in comparison to mobile phones.
Marshall said the interest and experiments by wireless carriers, VoIP providers and others are somewhat limited and a successful business model has yet to emerge.
"I think we will see more, but there's a timing issue," he said. "All of these players looking at this type of technology need to time it right."