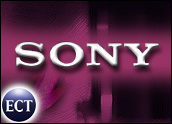 Sony's had a huge Friday. It's made a smart move by growing out of DRM in its music division (at least a little, at least reportedly), and it's scored a decent victory on the Blu-ray side in getting Warner Bros. to commit to its hi-definition DVD format.
All on the Friday before CES. Nicely done.
Past Transgressions
It's easy enough to be hard on Sony. It slips on a lot of banana peels, and when it does, it tends to make a lot of noise, if only because it's such a big name.
It couldn't get itself in gear to capitalize on the Walkman name when MP3 began its rise, leaving the field to Apple. ATRAC got thrown into the same pit as Betamax and MiniDisc. That rootkit fiasco with its CDs did nothing to encourage CD sales, the shrinking bread and butter of the music industry. More than a year out of the gate, the PS3 can't settle on a steady SKU or pricing strategy. At least you can find them in stores.
Then there was the time Jennifer Pariser, the chief of litigation for Sony BMG, told a court that making a digital copy of a song amounted to stealing it. Unless her comments were taken way out of context, it would seem to me that by that logic, using one of Sony's own products — say, a Walkman MP3 player — amounts to theft each time you load it with songs, even legally purchased ones. Putting music onto just about any MP3 player means making a copy, since now the music exists on two devices, the player and the computer.
Following the Leaders
Friday afternoon, though, Sony dominated the headlines in ways that didn't involve spilling pasta sauce on itself. First, there was Business Week's report that Sony BMG was finalizing plans to sell at least some of its songs online without DRM restrictions. Sure, it's the last major label to follow this path, but this news comes just a week after Warner Music Group hooked up with Amazon for DRM-free music.
When Warner made its turn, Peter Eckersley from the Electronic Frontier Foundation stopped short of predicting when Sony might follow suit, but he did comment that DRM is deeply ingrained into Sony's culture, and I could only agree. If this development turns out to be a true cutting of ties with DRM, it will be impressive. Then again, details are still hazy, and this could turn out to be nothing more than a tiny change not much further-reaching than the small-scale DRM-free promo downloads it's offered in the past.
Feather for Blu-ray's Cap
Sony's music division looks like it's getting some applause for its reported DRM decision, but what the company actually wanted to trumpet Friday was Blu-ray's success in getting Warner Bros. to side with its format exclusively. With WB's huge collection of titles, this could be the victory that puts a single format on top. Of course, that's what some people thought about thesub-US$100 HD DVD players that existed for a few hours in certain Wal-Mart stores last fall. That was afterBlockbuster supposedly called Blu-ray the winner. And here we are.
Somebody needs to win, or only the wealthiest consumers (or the biggest gamblers) will risk putting down any money. It's not even an entirely safe bet to buy a dual-format player. Home technology, even the expensive stuff, wears down and breaks over time. What happens in five or 10 years when your dual-format player kicks it, you can no longer buy a new dual-format player because the war is over and nobody's selling players that do both, and you've got dozens of discs in your library that are a few years old and happen to be on the losing format? Time to trash a whole chunk of your collection.
Aficionados from either side of the HD DVD/Blu-ray isle can argue the benefits of their preferred format all day. If this uncertainty goes on much longer, though, confusion will turn to indifference, and average consumers will tune out until something more exciting — like HD digital downloads — becomes a viable option with a decent level of selection. Maybe that's not such a bad thing.
Click here to e-mail Paul Hartsock.