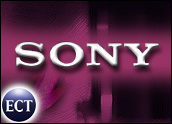 Sony is looking to take advantage of the popularity of instant messaging (IM) with its new handheld device unveiled this week. The Sony Mylo is capable of IM and Internet access through any available, open wireless network.
Offering a 2.4-inch color LCD screen and pullout QWERTY keyboard, Mylo works with popular IM services, including Google Talk and Yahoo Messenger, and allows music, photo viewing, browsing and e-mail via 802.11, or WiFi, networks.
Life Online
Sony said Mylo, an acronym for "my life online," is aimed at younger users who have grown up messaging "as a primary form of communication and networking for their social life."
The device, which will be available next month for around US$350, offers about seven hours of messaging and Web surfing time with its lithium-ion battery, Sony said. The device connects to the Internet for IM, voice communication with Skype VoIP service, or browsing and e-mail via WiFi networks, which the device can scan for instantly when turned on, Sony said.
"It's ideal for people who want to stay connected to their online friends and family, but not be weighed down by a PC or buffeted by charges for IM and texting on cell phones," said Sony Director of Product Marketing for Personal Communication Devices John Kodera.
Wrong Connection
Mylo's WiFi connectivity feature may allow Sony to sell the device without requiring a monthly service setup or contract, but industry observers said they are concerned that the move will limit the mobility of Mylo.
"I think a WiFi-dependent device is going to have lots of problems," Gartner Vice President Ken Dulaney told TechNewsWorld. "It's encumbered by the fact that while we have a standard technology, we don't have a standard network."
The younger generation, which has grown up with messaging, might appreciate the Mylo device, but Dulaney reiterated that a key limitation of WiFi is that it is far from ubiquitous at this point.
"It just delivers [the experience] with the wrong kind of connectivity," he said. "If this had cellular capability, then it would be interesting."
On-Campus Only
While the number of WiFi hubs, or "hotspots," are increasing, users are still a long way from having complete WiFi coverage, agreed Ovum Vice President of Wireless Telecoms Roger Entner.
"[The Mylo] takes ubiquity of coverage for granted, which just doesn't exist in many places," he told TechNewsWorld.
The device may have more appeal in an advanced wireless environment, such as a college or university, Enter noted.
"I can see how it works for the college crowd," he said.