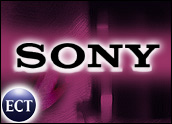 Sony will launch its first organic light emitting diode (OLED) TV this December in Japan, the company announced Monday.
The 11-inch "XEL-1," which Sony calls the world's first such device, sports a screen just 3 millimeters thick and will sell for 200,000 yen (US$1,736). There is no North American release date planned at this time, Sony spokesperson Greg Belloni told TechNewsWorld.
"The addition of OLED TVs will provide customers with unparalleled thinness combined with superb image quality," Sony said. "Going forward, Sony will progressively develop its OLED TV business, positioning it alongside Bravia with the aim of expanding its overall TV business."
The Bravia is Sony's line of liquid crystal display (LCD) TVs. Production of the new organic panel began last month, Sony said.
Environmentally Friendly
OLED is a light-emitting display technology based on electroluminescent organic materials. Its structure enables unprecedented levels of thinness and lightweight design, Sony said, as well as improved contrast and brightness, wide color reproduction range and rapid response time. OLED has also attracted widespread attention for its lower power use and limited environmental impact.
Sony first began researching organic materials in 1994, and launched its first small, full-color OLED panels for commercial use in mobile products in 2004. After more than 10 years of OLED development, Sony has accumulated related core technologies such as its proprietary "Super Top Emission" panel technology, which enhances the brightness and color reproduction capability of OLED panels, as well as manufacturing technologies gained from its experience producing smaller-sized devices, the company said.
Samsung has demonstrated OLED TVs as large as 40 inches, but such devices have yet to come to market. Sony will reportedly manufacture only 2,000 of its new sets per month, but by unveiling the new device, it sprints ahead of Samsung, its principal rival in marketing the costly technology.
Focus on Mobile Devices
Indeed, while OLED technology has been evolving over the last few years, the majority of applications of the technology so far have been in smaller, portable devices and cell phones, Harry Wang, a research analyst with Parks Associates, told TechNewsWorld. Backlighting is one of the most common uses of OLED technology, he added.
The technology allows for reduced power consumption because each of the many diodes packed into the display panel can selectively be turned on and off, Wang explained. At the same time, though, using the technology in a larger panel requires more diodes, which increases the cost, he said.
At this point, the XEL-1 is a good way for Sony to showcase its technology, and space-constrained Japan is a great place to begin marketing it, Wang said.
However, in the United States, "I think the price of this larger screen will be pretty prohibitive," he said. "There are some benefits, but not enough to overwhelmingly appeal to U.S. consumers."
Prohibitive Price
Michael Inouye, a research analyst with In-Stat, agreed.
"I think the high price will be a big factor, initially," Inouye said. "Our studies have shown that consumers are fairly price-sensitive on TVs, and I don't think the new OLED form factor will be compelling enough at this price."
At the 11-inch size, the technology's improved resolution probably won't make a big difference, he noted, since it's most noticeable at sizes larger than 15 inches. The device's improved contrast ratio, however, will be a real advantage, he added.
The device's primary competitors are LCD and plasma-screen TVs, and at the current price, the device will be primarily attractive to early adopters, he said.
Sony shares increased 89 cents, or 1.85 percent, to $48.95 in Monday morning trading.